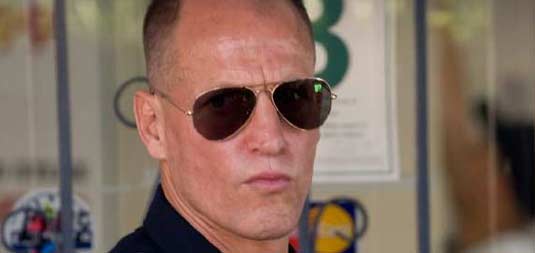 I always thought that Woody Harrelson is a good actor. Unfortunately, I hate most of his movies. But, somehow, I have a feeling that with this one, things between Harrelson and me are going to change.
Because I just know Rampart is definitely something that deserves my attention and I really love those clips that I'm about to share with you today. So please check them out, don't miss the opportunity to be surprised!
As you already know, Harrelson stars as a corrupt cop, so the story is set against the backdrop of the scandal involving the LAPD's Rampart Division.
Yeah, Woody is that kind of man when it comes to the big screen, he's a bad guy indeed, and I guess that's the reason we love him.
Anyway, Rampart comes from director Oren Moverman, the same man who directed Harrelson in The Messenger, so there's no way this could be something bad.
Just for a record, Moverman wrote the script with well-known crime novelist James Ellroy (L.A. Confidential) and next to Harrelson, we have an awesome cast on board which includes Sigourney Weaver, Robin Wright, Steve Buscemi, Cynthia Nixon, Ben Foster, Anne Heche, Ice Cube and Ned Beatty.
And here's the official synopsis part:
"The last of the renegade cops, LAPD officer Dave Brown (Harrelson) is caught on tape "doing the people's dirty work" and finds himself at the center of a vicious scandal. The days of being above the law are over. Now a poster boy for police corruption, Dave learns he's been targeted by cop killers looking for revenge. Nothing is what it seems as Dave descends into the L.A. underworld and exacts his own brand of justice."
At this moment still no information about the release date, but I'll be back with that soon!
Rampart Clips