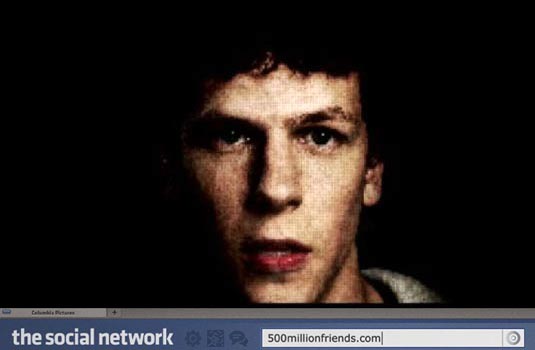 Columbia Pictures has revealed the teaser trailer
The Social Network
, director
David Fincher
's drama about the creation of Facebook. And it really is a teaser. Though we don't get to see any images from the film, we do get a bunch of dramatic line readings from
Jesse Eisenberg
, who plays Facebook CEO Mark Zuckerberg, as well as several qualifiers about his personality. The movie is based on
Ben Mezrich
's novel "The Accidental Billionaires: The Founding of Facebook, a Tale of Sex, Money, Genius and Betrayal". It focuses on the drama behind the Harvard dorm room creation of popular social networking site Facebook by Mark Zuckerberg.
Justin Timberlake
joins the cast as Sean Parker, the Napster co-founder who became Facebook's founding president.
Andrew Garfield
is additionally cast to portray co-founder Eduardo Saverin, who fell out with Zuckerberg over money. Also stars
Rashida Jones, Joseph Mazzello, Brenda Song, Rooney Mara
and
Max Minghella
.
The Social Network
comes to theaters October 1st, 2010.
The Social Network Poster