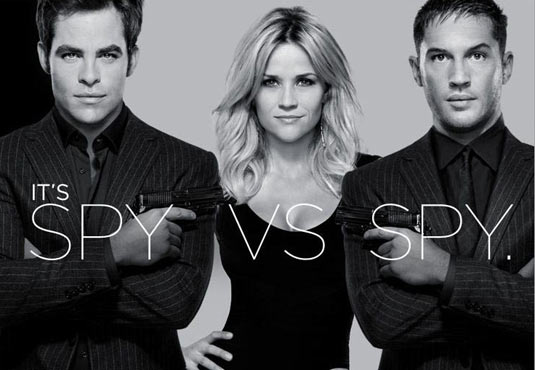 We have a very short clip from the upcoming This Means War movie, an action comedy which stars Reese Witherspoon, Chris Pine and Tom Hardy.
You're not going to see something spectacular from this clip, but one thing is for sure – Hardy really enjoyed this scene!
Anyway, This Means War is a story that centers on two CIA operatives, inseparable partners and best friends who fall in love with the same woman.
Having once helped bring down entire enemy nations, they are now employing their incomparable skills and an endless array of high-tech gadgetry against their greatest nemesis ever – each other.
This movie comes from director McG, and the rest of the cast includes Chelsea Handler, Til Schweiger and Abigail Spencer.
And, in case you're interested – the official rating of the movie is now PG-13 for some sexual content including references, some violence and action and for language.
Get ready for This Means War because it opens soon, on February 14th, 2012!