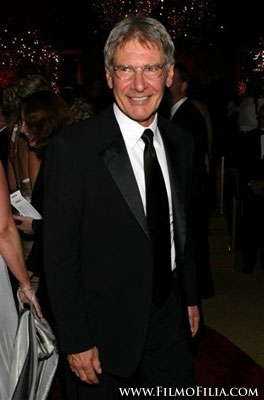 The fourth installment of the whip-cracking adventurer "Indiana Jones," starring Harrison Ford, will debut at the Cannes film festival in May, Hollywood press reported Friday.With a headline asking "Parlez-vous francais, Indiana Jones?" industry bible Variety said "Indiana Jones and the Kingdom of the Crystal Skull" would open at Cannes on May 18, four days before hitting theaters worldwide.
The cast of Steven Spielberg and George Lucas's fourth Indiana Jones film includes Australian Oscar-winner Cate Blanchett and rising US star Shia LaBeouf.
Cannes film festival organizers and Paramount studios, which is distributing the movie, refused to comment on the report.
Source: AFP