Movie News
Fox Releases Narnia 3 and Gulliver's Travels in 3D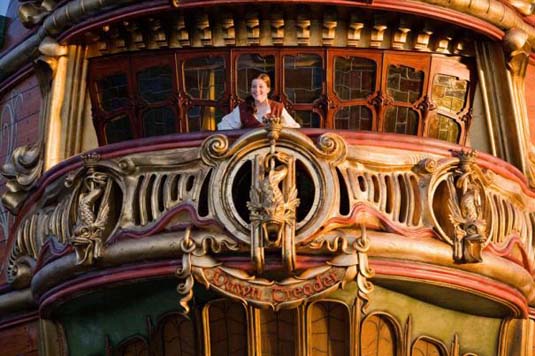 20th Century Fox
will release both
The Chronicles of Narnia: The Voyage of the Dawn Treader
and
Gulliver's Travels
in 3D this December. Get ready for the third installment of the
The Chronicles of Narnia
franchise that will be released on December 10, 2010 and then, on December 22 you'll have a chance to see
Gulliver's Travels
. Looks like we'll have to make some kind of very long list for you in the future, since 3D news are coming about…well…every five seconds? If you think we're exaggerating, check this out! First we have
Megamind
that opens in 3D on November 5th. Then
Tangled
in 3D on November 12th and
Harry Potter and the Deathly Hallows
– part I, on  November 19th. The year we're talking about is 2010! And now this new 3D thing with The Chronicles of Narnia and Gulliver's Travels? If you
still
want to know what this stories are about, let's start.
Narnia 3
follows Edmund and Lucy Pevensie, along with their pesky cousin Eustace Scrubb, but this time: "swallowed into a painting and on to a fantastic Narnian ship headed for the very edges of the world. Joining forces once again with their royal friend Prince Caspian and the warrior mouse Reepicheep, they are whisked away on a mysterious mission to the Lone Islands, and beyond. On this bewitching voyage that will test their hearts and spirits, the trio will face magical Dufflepuds, sinister slave traders, roaring dragons and enchanted merfolk. Only an entirely uncharted journey to Aslan's Country, a voyage of destiny and transformation for each of those aboard the Dawn Treader – can save Narnia, and all the astonishing creatures in it, from an unfathomable fate.
Narnia 3
is directed by
Michael Apted
from the script by Christopher Markus, Stephen McFeely, Richard LaGravenese, Michael Petroni which is based on the novel written by
C.S. Lewis
. The movie stars
Ben Barnes, Georgie Henley, Skandar Keynes, Will Poulter, Gary Sweet, Bruce Spence, Arthur Angel, Shane Rangi
and
Liam Neeson
. On the other hand, when it comes to
Gulliver's Travels
we have
Jack Black
taking on the title role of Lemuel Gulliver. The movie is directed by
Rob Letterman
from a script written by Joe Stillman and Nicholas Stoller which is based on the well known book written by
Jonathan Swift
.
Gulliver's Travels
also stars
Emily Blunt, Jason Segel, T.J. Miller, Amanda Peet, Billy Connolly, James Corden, Chris O'Dowd, Romany Malco
and
Catherine Tate
among others. Gulliver, a free-spirited travel writer who, on an assignment to the Bermuda Triangle, suddenly finds himself a giant among men when he washes ashore on the hidden island of Liliput, home to a population of industrious, yet tiny, people. Yeah, after hearing this, we realized it should definitely be in 3D!