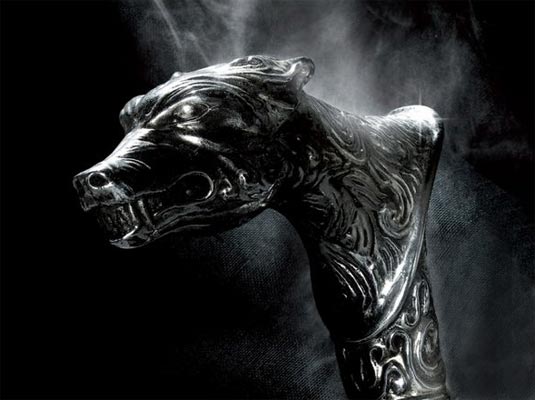 The French poster for "The Wolfman" debuted on FilmsActu.com. This poster features famous cane Larry Talbot (the Wolfman) carries in the film.
The film, directed by Joe Johnston, starring Benicio Del Toro, Anthony Hopkins, Emily Blunt, Hugo Weaving and Art Malik is set to hit theaters on February 12, 2010.
If you haven't seen The Wolfman trailer,  check it right now!
Let us know what you think about poster in the comments…

The Wolfman Poster