Movie News
Full Trailer for NBC's HANNIBAL Starring Mads Mikkelsen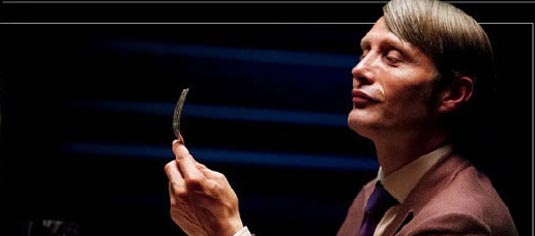 We finally have the first full trailer for NBC's upcoming Hannibal which stars great Mads Mikkelsen as Dr. Hannibal Lecter.
You already saw all those great images and posters for the show, and this short video is here to remind you that Mikkelsen was definitely a perfect man for the role of famed forensic psychiatrist and cannibalistic serial killer. Head inside to find the trailer and enjoy!
First of all, let us remind you that Hannibal is developed by Bryan Fuller and based on the series of novels written by Thomas Harris.
It will center on the budding relationship between FBI criminal profiler Will Graham played by Hugh Dancy and Mikkelsen's Dr. Hannibal Lecter. And yes, there actually WAS a budding relationship before Graham realized Lecter was a cannibal!
Or, if you prefer Fuller's description of the whole thing:
"There is a cheery disposition to our Hannibal. He's not being telegraphed as a villain. If the audience didn't know who he was, they wouldn't see him coming. What we have is Alfred Hitchcock's principle of suspense – show the audience the bomb under the table and let them sweat when it's going to go boom!"
Anyway, beside Dancy and Mikkelsen, NBC's Hannibal also stars Caroline Dhavernas as Dr. Alana Bloom, Lara Jean Chorostecki as Freddie Lounds, Laurence Fishburne as Special Agent Jack Crawford (Dancy's boss) and Gillian Anderson as Dr. Bedelia Du Maurier aka Lecter's psychotherapist.
Hannibal will premiere on NBC on Thursday April 4th, 2013.
[youtube]http://www.youtube.com/watch?v=dF8b_0AjaSQ[/youtube]