Movie News
Gemma Ward Joins Pirates of The Caribbean 4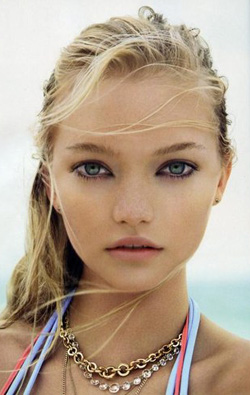 Australian actress, Gemma Ward, will join Johnny Depp, Geoffrey Rush, Penelope Cruz, Ian McShane, Astrid Berges-Frisbey, Stephen Graham, Sam Claflin and Max Irons.
So, the cast of Pirates of the Caribbean: On Stranger Tides has added another new actress.
Pirates 4 finally starts shooting in Hawaii this week but Ward will start shooting her scenes on August.
There's no details on Ward's character but it was said that the role is "a small speaking part."
The model/actress had previously starred in 2008 horror film The Strangers and The Black Balloon and in 2001 Pink Pyjamas.
Anyway, let's just remind you that Johnny Depp will be reprising his role as Jack Sparrow in Pirates of the Caribbean: On Stranger Tides, in which he will hunt for the legendary Fountain of Youth In the film, Ian McShane will play the villainous pirates Blackbeard and Penelope Cruz will play Blackbeard's daughter and Sparrow's love interest.
Stephen Graham will play Scram "a mischievous sidekick to Captain Jack's who helps him seek out the fountain of youth."
So, that's pretty famous cast, and we have no reason to be suspicious about their roles, guess we all agree about that. On the other hand, pirates have new director Rob Marshall, so, looks like that is not bad decision after all.
Pirates of the Caribbean: On Stranger Tides will film entirely on location in Hawaii, Great Britain and Los Angeles, starting this month, and it will then hit theaters on May 20th, 2011.