Movie News
George Clooney to Direct Farragut North Starring Philip Seymour Hoffman, Paul Giamatti and Chris Pine
George Clooney
, the director of… Wait, what? Oh, yes, he's having that director-attack again, so we're here to report that his upcoming project will be the adaptation of Broadway play
Farragut North
, which is set to star
Philip Seymour Hoffman, Paul Giamatti
and
Chris Pine
.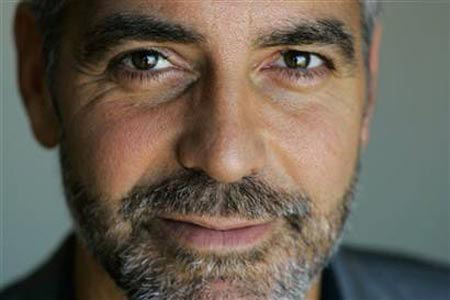 Now that looks good, and it's not (such) a surprise, because, let us remind you that Clooney revealed his plans over three years ago. "Set against the backdrop of a close presidential race, Stephen is a young press secretary working for a fast-rising candidate. With confidence and power beyond his years, Stephen is convinced he and seasoned campaign manager, Paul, can steer this team into the west wing without breaking a sweat. But before the polls close at the primaries, Stephen's perceived invincibility is shattered as he falls prey to backroom politics and the manipulations of veteran operatives… With quick-witted banter and an inside look into the world of politics, Farragut North is a timely tale of hubris, loyalty and the lust for power." Philip Seymour Hoffman will play Paul Zara, Myers' (role offered to Chris Pine) boss on the campaign trail and Paul Giamatti will play the rival campaign manager of the opposing candidate. Vulture is also reporting that offers have gone out to
Evan Rachel Wood
to play a teenage staffer who has a fling with Daley and
Marisa Tomei
to play a political journalist. Plans are to start shooting the movie in February, and Clooney will direct from a script by
Beau Willimon
, who adapted his own off-Broadway play for the silver screen. We'll keep an eye on this one, stay tuned!