Movie Photos
G.I. Joe Super Bowl Trailer and hi-res Screencaps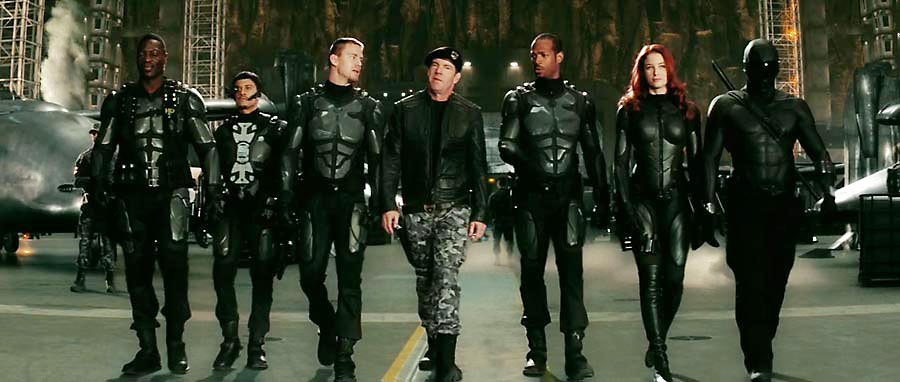 We have added first look footage at the upcoming "
G.I. Joe: The Rise of Cobra
" film that debuted during the airing of Super Bowl game on Sunday, February 1. Thanks to
JoBlo
, we now have several hi-res screencaps, from the trailer and you can check them out below.
Paramount Pictures and Hasbro, join forces with Spyglass Entertainment for another extraordinary action-adventure, based on the popular toys and cartoon series, "G.I. Joe: The Rise of Cobra." From the Egyptian desert to deep below the polar ice caps, the elite G.I. JOE team uses the latest in next-generation spy and military equipment to fight the corrupt arms dealer Destro and the growing threat of the mysterious Cobra organization to prevent them from plunging the world into chaos.
"G.I. Joe" stars
Dennis Quaid, Sienna Miller, Channing Tatum, Ray Park and Christopher Eccleston
. The
Stephen Sommers
-directed film is currently scheduled to hit theaters on August 7th.