Movie News
Global Sells Nine Pics at Cannes Including Spectre with Nicole Kidman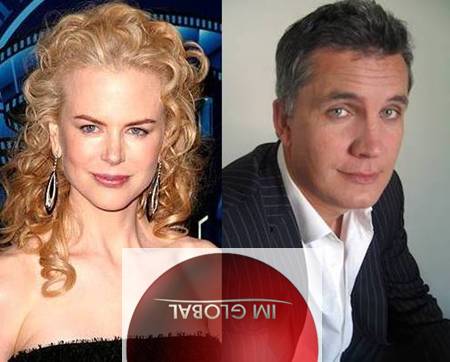 Firstly it should be mentioned that IM Global is an international film sales and distribution company and has five major divisions including IM Global Opus (their main theatrical arm) and IM Global Octane. Well, IM Global founder Stuart Ford has announced nine films on his sales slate ahead of the Cannes Film Festival market.
Division's film distribution genre label Octane is selling four films with budgetes under $10 million, including supernatural thriller Spectre, directed by Insidious and Saw director James Wan.
Nicole Kidman, who is currently in talks for the project titled Our Wild Life is also in talks to star in the Spectre thriller. The famous actress is reportedly in negotiations to join, as well, the cast of Park Chan Wook's Stoker.
Additionally, Octane movies are an untitled supernatural thriller from Scott Derrickson, known for helming another supernatural thriller The Exorcism of Emily Rose; than, Rob Zombie's new horror Lords of Salem (in an earlier article we discussed), and finally The Inbetweeners, a raunchy comedy based on the Brit TV show.
(Described as a cross between Superbad and Freaks and Geeks the show had been following the misadventures of a group of foul-mouthed teen boys in suburbia, who were neither part of the popular crowd, nor uncool enough to be considered geeks, they stranded somewhere "inbetween.")
More popular and mainstream fare comes from IM Global's Opus label, such as Sam Worthington to topline The Last Days of American Crime, a futuristic thriller by F. Gary Gray. And the company is also selling Welcome to the Punch, starring James McAvoy and Mark Strong, and directed by Eran Creevy.
The rest it's selling are non- English-language pics Don 2 and The Bodyguard, and TV series Walking With Dinosaurs and Enchanted Kingdom.
Ford has to say:
It's harder than ever for eclectic films to pre-sell. The film range from $40 million to $50 million perhaps represents where the indie market's sweet spot is."
These days, Cannes is busy and it helps push sales over the line.
[youtube]http://www.youtube.com/watch?v=uvTgvEzpSzQ[/youtube]
The Inbetweeners | Larks at the Park | E4
[youtube]http://www.youtube.com/watch?v=E1YbOMDI59k[/youtube]
Insidious Movie Trailer Official (HD)