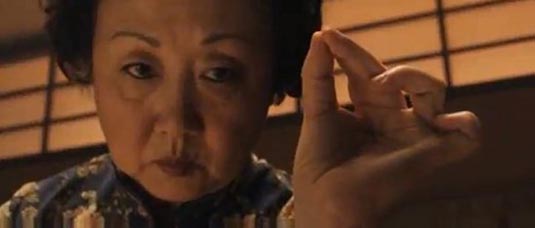 I just saw the trailer for Steven Quale's Final Destination 5, and learned that nobody's safe out there! I mean, really, this looks spooky.
Beside the fact I'm scared of falling off high places and dying, I have nothing against this "first look."
Ok, I do understand that it's 3D supernatural-horror film we're talking about, but I'm sure I'll have some nightmares after seeing that bridge-scene. And, by the way, I have a very serious warning against acupuncture!
So, in this fifth installment, Death is just as omnipresent as ever, and is unleashed after one man's premonition saves a group of coworkers from a terrifying suspension bridge collapse.
But this group of unsuspecting souls was never supposed to survive, and, in a terrifying race against time, the ill-fated group frantically tries to discover a way to escape Death's sinister agenda.
Final Destination 5 opens in 3D on August 26th, and stars Nick D'Agosto, Emma Bell, Miles Fisher, Arlen Escarpeta, Jacqueline MacInnes Wood, P.J. Byrne, Ellen Wroe, Courtney B. Vance, David Koechner and Tony Todd.
What do you think?