Movie News
F. Gary Gray to Direct Sam Worthington In The Last Days Of American Crime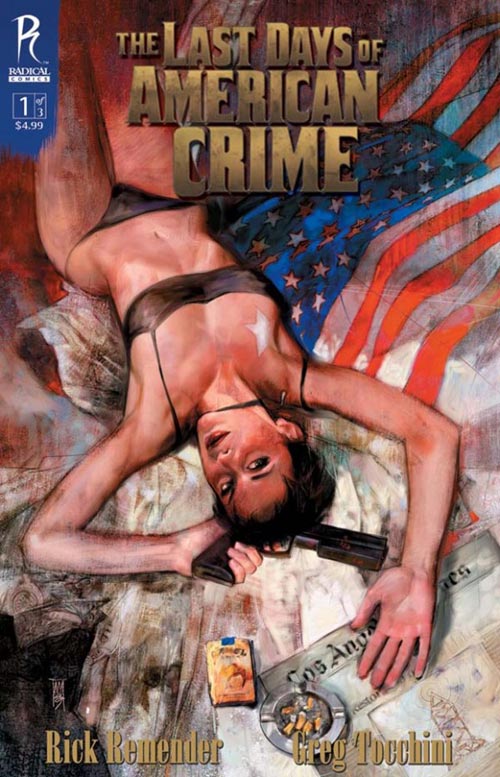 F. Gary Gray is definitely a busy guy. So as Sam Worthington. Today, we're here to report that Gary Gray is (indeed) going to direct an adaptation of Rick Remender's comic series The Last Days of American Crime and that Wothington is attached to star in it!
Ok, no surprise here, we already had a chance to hear some rumors about this project last year, but now, it's kind of an official thing.
"A fast-paced, futuristic crime story" – that's exactly how they describe Remender's graphic novel. Or, if you prefer more details:
"With one week until the end of all crime in the United States, can the last heist in American history be pulled off? In the not-too-distant future as a final response to terrorism and crime, the U.S. government plans in secret to broadcast a signal making it impossible for anyone to knowingly commit unlawful acts.
To keep this from the public, the government creates a distraction, installing a new currency system using digital charge cards.Enter: Graham Brick. A career criminal never quite able to hit the big score, Graham intends to steal one of the charging stations, skip the country, and live off unlimited funds for the rest of his life. But the media has leaked news of the anti-crime signal one week before it was to go live, and now Graham and his team have just a few days to turn the crime of the century into the last crime in American history.
The tension mounts as secrets and double crosses are revealed. While trained killer Kevin Cash goes to retrieve an important component to the heist, his girlfriend Shelby seduces Graham Bricke as they deal with their own set of problems. Left-for-dead gangster Enrique is looking for revenge along with two mysterious cops that are following their every move. With Shelby kidnapped by Enrique's Mexican gang, can Graham rescue her before time runs out?
The Last Days of American Crime has been adapted by Karl Gajdusek from a script by The Departed screenwriter William Monahan.
As you already guess, Worthington is set to play a career criminal and leader of a heist team that plans to pull off a final job before the technology is put to use, and are rushed into completing it when news of their heist plan is leaked.
Production on The Last Days of American Crime starts this September. Make sure you stay tuned for more updates!