Movie News
Googled: The End of the World as We Know It Movie Adaptation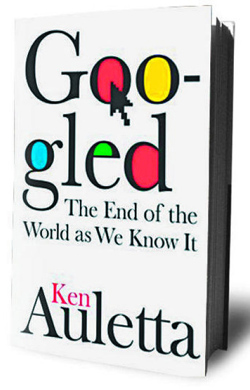 Why should only Facebook has a movie?
Google
deserves one too! No, we're not joking about this. Producers Michael London and John Morris have acquired the rights to the
Ken Auletta
book titled
Googled: The End of the World as We Know It
for a feature film adaptation. The movie film will focus on how Sergey Brin and Larry Page tried to hang on to their idealistic viewpoints as the site rose to become a global phenomenon, and the story will follow: "…two young guys who created a company that changed the world, and how the world in turn changed them. " And here's what producer London had to say in an interview with
Deadline
: "The heart of the movie is their wonderful edict, don't be evil. At a certain point in the evolution of a company so big and powerful, there are a million challenges to that mandate. Can you stay true to principles like that as you become as rich and powerful as that company has become? The intention is to be sympathetic to Sergey and Larry, and hopefully the film will be as interesting as the company they created." Sounds interesting, but unfortunately, at this moment, no writer or director have been attached to this project. As usual, we'll keep you updated, so make sure you stay tuned!