Movie News
Greg Kinnear and Jane Curtin Join I Don't Know How She Does It
I Don't Know How She Does It
is the upcoming
Douglas McGrath
's adaptation of the 2002 best-selling novel by
Allison Pearson
, and we're here today for a little update.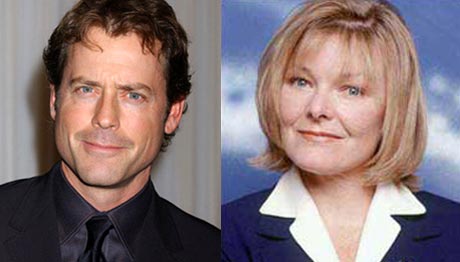 As you already guess, it's all about the cast in this one, so let's start with the news.
Greg Kinnear
and
Jane Curtin
have joined the cast that already includes
Sarah Jessica Parker, Pierce Brosnan, Kelsey Grammar, Christina Hendricks, Olivia Munn
and
Seth Meyers
. In addition to that, let us mention that Kinnear will play the husband of the film's protag, a working mom (Parker) juggling a busy professional and personal life, while Curtin has been cast as Kinnear's mother. McGrath directs the whole thing from a script by Aline Brosh McKenna (The Devil Wears Prada), and it's not such a surprise, since you probably remember him from titles like "Emma" and "Infamous". Check out the
I Don't Know How She Does It synopsis
part once again: "Meet Kate Reddy, hedge-fund manager and mother of two. She can juggle nine different currencies in five different time zones and get herself and two children washed and dressed and out of the house in half an hour. In Kate's life, Everything Goes Perfectly as long as Everything Goes Perfectly. She lies to her own mother about how much time she spends with her kids; practices pelvic floor squeezes in the boardroom; applies tips from Toddler Taming to soothe her irascible boss; uses her cell phone in the office bathroom to procure a hamster for her daughter's birthday; and cries into the laundry hamper when she misses her children's bedtime." The Weinstein Company is set to release
I Don't Know How She Does It
in spring 2012 We hope you like McGrath's decision, let us know.