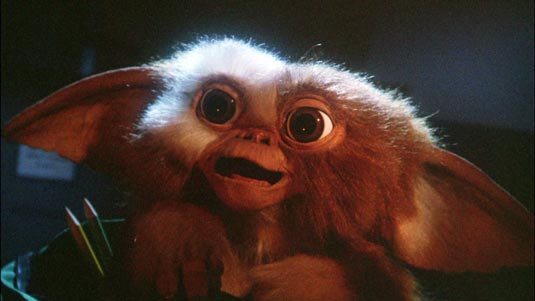 According to
Bloody Disgusting
, Warner Bros. studio is indeed planning to bring the cutest little mogwai, Gizmo, and his 'a bit on the wild side' offsprings,
Gremlins
, back to the big screen. The search for director is still on, but
Seth Grahame-Smith
has apparently been brought on as a producer. As long as he doesn't write the script. There were some reports for a while now that Warner Bros. Pictures was negotiating with
Steven Spielberg
's Amblin Entertainment to reboot their 1984 horror comedy (Wow. Has it really been that long? Man I'm old!). Apparently, this reboot remake whatever has been in planning for years now, but it was always for naught. This time, however, it seems to be on track with Dark Shadows/Abraham Lincoln Vampire Hunter writer Seth Grahame-Smith being tapped to produce alongside
David Katzenberg
. Needless to say, Gremlins was one of my favorite movies as a child and a cult classic. A less successful sequel followed, and there was always talk of a third movie but nothing ever came into existence. There's no doubt that Gizmo is one of the most adorable creatures to ever appear on the silver screen, so I'm quite annoyed with this news, knowing how Hollywood tends to ruin most of the things they get their hands on, nowadays. So if this turns out to be another 'childhood rape', you'd better watch your back, studio. And I'm dead serious! What do you guys think about new Gremlins? One reboot too many?