Movie News
Hailee Steinfeld Finally Found Her Romeo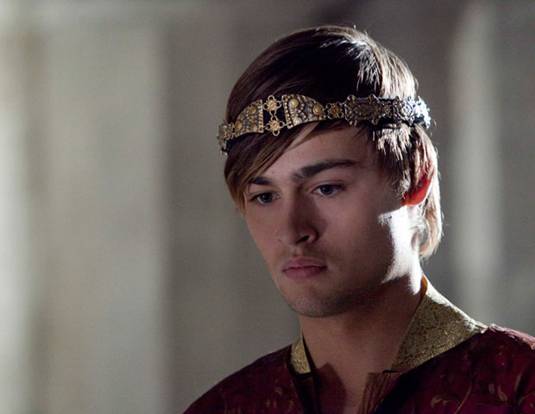 According to Vogue you should forget the houses of Montague and Capulet, since this year you'll see the houses of Miu Miu and Burberry joining forces – as Hailee Steinfeld (the new face of designer label Miu Miu) and Douglas Booth (the same of Burberry) take the roles of the unlucky lovers in a new film adaptation.
19-year-old British rising thesp Douglas Booth has been cast as Romeo Montague in Carlo Carlei's new version of Romeo and Juliet, Shakespeare's classic tragedy of young love.
The debate over the new production was part of a larger public questioning, which also stars Gossip Girl's Ed Westwick, Holly Hunter and young Let Me In actor Kodi Smit-Mcphee, when a draft of the script was leaked to the media seemed to indicate Booth and Steinfeld would have to appear naked in the scene that takes place largely in Juliet's bedroom after their wedding night.
Carlei has since criticized the report, telling EW that version of the script was written for a 20-year-old thesp ( Lily Collins, who was attached to the role of Juliet last year):
In the original adaptation written by the Oscar-winning screenwriter Julian Fellowes, there was a lovemaking scene that included nudity for the married Romeo and Juliet. This script was written with a 20-year-old actress in mind. As soon as Hailee Steinfeld was cast, all nudity and lovemaking have been excised from the script. It will be romantic and age-appropriate for a 14-year-old."
The film's writer Julian Fellowes (TV series Downton Abbey), is firmly the script will stay ahead to the Shakespeare's original premise rather faithfully. He told the Sunday Times:
I wanted Hailee because she is the perfect age. Juliet is at that stage of what you might call a child/woman. Just like Hailee herself is, [It's] about that first love affair. We all remember it, don't we? There is never a love again like it."
Booth was previously seen in the miniseries The Pillars of the Earth and will next be seen as Miley Cyrus' love interest in LOL. Thesp is obviously keen on the classics, as he's also set to star opposite Ray Winstone in the BBC's upcoming adaptation of Great Expectations.
Filming for the Romeo and Juliet will start in Verona and Siena in August. Stay tuned and follow us on Twitter.