Halle Berry is back! And this time, as an agoraphobic footwear lover in the upcoming Paul Weiland's comedy Shoe Addicts Anonymous.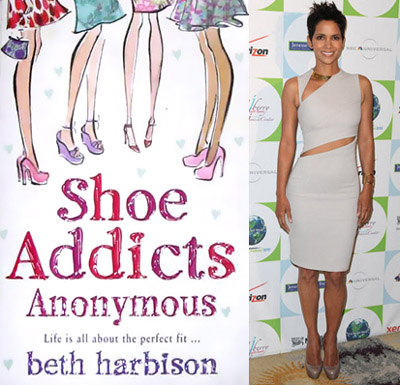 This project is an adaptation of the Beth Harbison novel with the same name, which centers around four Chicago women who bond over their love of footwear.
Or, if you prefer more detailed synopsis: "Four different women. One common shoe size. And a shared lust for fabulous footwear. Helene Zaharis's politician husband keeps her on a tight leash and cancels her credit cards as a way of controlling her.
Lorna Rafferty is up to her eyeballs in debt and can't stop her addiction to eBay. Sandra Vanderslice, battling agoraphobia, pays her shoe bills by working as a phone-sex operator. And Jocelyn Bowen is a nanny for the family from hell (who barely knows a sole from a heel but who will do anything to get out of the house).
On Tuesday nights, these women meet to trade shoes and, in the process, form friendships that will help them each triumph over their problems – from secret pasts to blackmail, bankruptcy, and dating…"
British filmmaker Paul Weiland is set to direct the comedy, while Kristen Buckley and Brian Regan (How to Lose a Guy in 10 Days) wrote the script.
No other actresses have been cast yet, but it's definitely great to hear that Berry is back in her first comedy since 1998's Bulworth.
Filming is set to begin sometime later this year, and with every new detail we'll be back!