Movie News
Harrison Ford as Wyatt Earp in Black Hats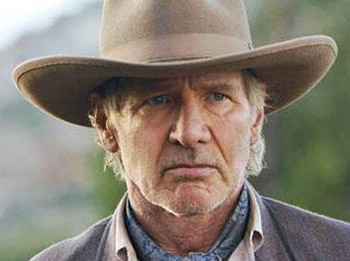 Harrison Ford was definitely a cowboy in his past life. I'm almost sure about that. Not only he stars in Cowboys & Aliens, but he's also going to be the part of the upcoming adaptation of Max Allan Collins' novel Black Hats: A Novel of Wyatt Earp and Al Capone. And guess what, he is set to star as Wyatt Earp. See? That's what I'm talking about.
So, what do we know about this project so far? We know that Kurt Johnstad, man responsible for 300 script, is adapting Collins' novel for the screen, and that Basil Iwanyk and Jason Netter are producing.
On the other hand, at this moment still no word yet on when production will begin, but at least we do know that the whole thing will center on the legendary cowboy and lawman towards the end of his life when he worked for the Los Angeles police department.
Set against the backdrop of the Prohibition Era, the story follows Earp as he seeks to help the late Doc Holliday's son who has fallen into trouble with New York mobster Al Capone.
If you prefer even more details about this project, here's an official description of the novel:
"In 1920, 70-year-old Wyatt Earp, who's working as a PI in Los Angeles, is hired by "Big Nosed Kate" Elder, the widow of his best friend, Doc Holliday. Kate wants Wyatt to go to New York and help her speakeasy-owning son, John (fathered by Doc as he was dying), who has fallen afoul of a local tough guy, the young Alphonse Capone.
In New York, Wyatt teams with another old pal, Morning Telegraph sportswriter Bat Masterson. It's a fabulous setup, and Culhane has all the skills and experience to bring these great characters leaping off the page.
The bad guys may have organized gangs and tommy guns, but in the end these whippersnappers are no match for Wyatt's cunning and 10-inch-long-barreled .45. The exigencies of historical fact force Culhane into a tamer ending than some readers might like, but the sheer fun of riding along with the two old lawmen and their memories will run roughshod over any quibbles or complaints…"
Sounds interesting enough for you to stay tuned for more updates? Ok then, we'll be back soon!