Movie News
Kilmer, Gershon and Liotta on Board for an Indie Thriller Breathless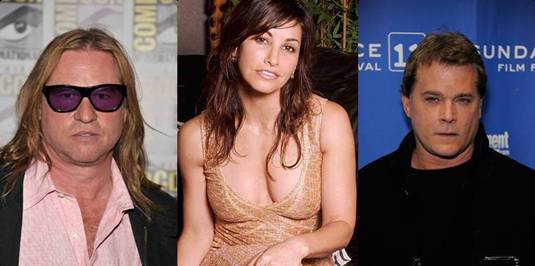 Talented director and writer of the horror movie Wrestlemaniac, Jesse Baget is on board to direct the thriller Breathless and Val Kilmer, Ray Liotta and Gina Gershon are all set to star along Kelli Giddish known for her role on the ABC's drama All My Children.
Gershon plays the role of woman tired of her gangster husband's scams and shady dealings and she let her best friend know and plan something special with Kilmer who would portray her criminal husband. Liotta would play a local sheriff brought into whatever mix there is as well.
Baget re-teamed with Stefania Moscato to write the script, and Mark Holder, Christine Holder, Danny Roth and Phillip Goldfine are producing.
Baget and Moscato both wrote the script for comedy White Knight which was also directed by Baget. The film is shown on LALIFF 2011 (July 17th – 25th)
The Breathless thriller is  in early production so details are still a little insufficient.
Kilmer goes back to the Wild West taking the lead role in a new indie film project titled The Ride of Wyatt Earp.
Emmy Awarded Liotta, well-known for his role of Henry Hill in the crime-drama Goodfellas is currently starring in The River Sorrow, a new released thriller movie directed by Rich Cowan you can also get in your Ipod to watch it.
Gina Gershon looked great in Bound, very well in Palmetto, even in Showgirls and she last appeared in Turkish action film Five Minarets in New York.
Check out the trailer for Wrestlemaniac,  horror about a film crew that unknowingly enters his domain to shoot amateur porn, El Mascarado, the most deranged Mexican Wrestler who ever lived, rises to fight again.
[youtube]http://www.youtube.com/watch?v=KldPXfcoWQg[/youtube]
Wrestlemaniac Horror Movie Trailer
Here is another trailer for the second Baget's feature, a comedy White Knight, starring Tom Sizemore, Stacy Keach and Hector Jimenez.
[youtube]http://www.youtube.com/watch?v=MMRbGK5BakI[/youtube]
White Knight Official Movie Trailer