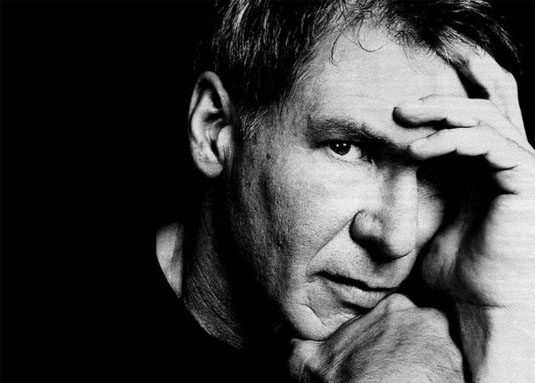 It's official now, Harrison Ford will join Daniel Craig and Olivia Wilde in the sci-fi action movie titled Cowboys and Aliens that Jon Favreau is directing for Universal.
And if you're still sceptical about it, then check director's words:
"Please stop asking if Harrison Ford is in Cowboys & Aliens. Okay? He is. Please don't tell anybody".
Sorry, Favreau, we're not good in keeping a secrets! So let's see what's so speciall about this comic.
Cowboy and Aliens is a graphic novel from Image Comics. The book is written by Andrew Foley and Fred Van Lente with artwork by Luciano Lima.
The basic concept of the book is simple, which is "what if some aliens crashlanded on Earth towards the end of the 19th Century? Would they be able to conquer Earth?" The prologue to the comic, written by Andrew Foley and drawn by Dennis Calero, draws a similarity between aliens conquering our planet and the "white man" conquering the "New World."
It's an interesting comparison that works quite well, so we hope that this is going to be a nice story to watch on a big screen, right?
But a lot of things changed since we heard that this project is coming. It was initially expected to star Robert Downey Jr. but now cast with Daniel Craig and Olivia Wilde and obviously Harrison Ford is coming. There's a suprise!
We all know that the last time Ford tried to do action, it was in Indiana Jones And The Kingdom Of The Crystal Skull which was an aberration. And the last time he was on our screens was with Brendan Fraser in Extraordinary Measures, a film which made us beg for the merciful release of death, so he's hardly a box office gem at the moment.
So this could be kind of nice comeback for this actor, you must agree, especially because this would be his first comic-book movie.
We're hoping to get more information about this project, because this sounds very interesting and we're more than happy to hear this actor will be the part of Favreau's new movie.
At the end of this report, we could mention that Cowboys and Aliens is supposedly begins shooting in July, and the film is scheduled to hit theaters on July 29th, 2011. Stay tuned!

Cowboys & Aliens Book Cover