Movie News
Saoirse Ronan and Carey Mulligan In Geoffrey Fletcher's Violet and Daisy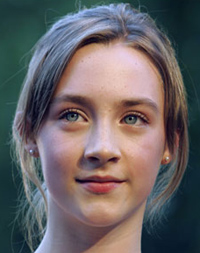 Academy Award winner
Geoffrey Fletcher
seems to be quite busy man, since he already has new job, although Best Adapted Screenplay victory for
Precious
is still kind of fresh. So, Fletcher has secured his first directorial job
Violet and Daisy
, based on his own original screenplay, and he's reportedly cast two of the best young actresses in the game,
Saoirse Ronan
and
Carey Mulligan
! So, no big information about this new project, but it's already being talked up as
Thelma and Louise meets Superbad and Pulp Fiction
. Yeah, well, that sounds little bit strange, so no wonder some guys out there think that this looks to good to be true. Anyway, what does it mean? C'mon, you're giving us this rumor, so what should we do with it? Imagine what? Two girls looking for revenge, driving around, little bit of violence… what else? We're trying to imagine Mulligan and Ronan swearing and shooting around, but… Ok, we're just guessing, no hard feelings, right? On the other hand, this trio sounds quite good, we have Fletcher with young Oscar-nominated actors, that could be successful. We all remember Irish actress
Saoirse Ronan
from
The Lovely Bones
where she had the leading role as protagonist Susie Salmon, while Mulligan is still fresh in our memory from
Brothers, Public Enemies, An Education
. So, seems like we have nothing to worry about, and this is indeed a quality team! Anyway, we're hoping that we'll soon have more information, because we're definitely
in
for this kind of movies, and we hope you are as well. One thing's for sure – Fletcher definitely knows how to take advantage of Oscar glory!