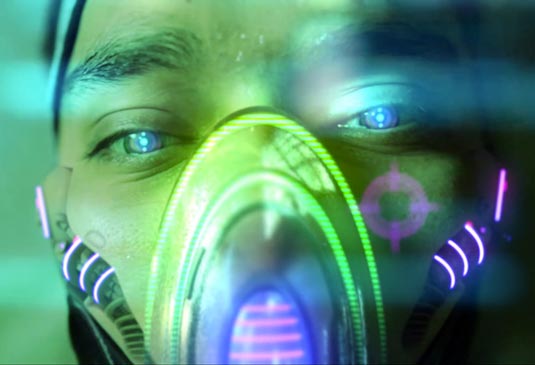 Up-and-coming director Stephan Zlotescu and N1ON have just released a new sci-fi short film called True Skin.
Shot completely in Bangkok, the story takes place in a gloomy, not-so-distant future where humans regularly enhance themselves with robotic body parts. Check out the video below to get a better sense of Zlotescu's fully developed CG world:
According to The Hollywood Reporter, Harry Potter series producer David Heyman will produce the big screen version of the film, along with Scott Glassgold and Raymond Brothers. The short's director will also helm the feature version of True Skin, while the short's producer, Chris Sewall, will serve as a co-producer.
THR claims:
"the studio hopes to make a project that has an underlying big concept but on budget similar to found footage sci-fi hit Chronicle. The short is set in the not-too-distant future where everyone is augmenting their bodies. The story's hero can't afford to augment in the U.S., so he heads to the black market of Bangkok where he gets a hold of a mysterious chip that he discovers is slowly turning him robotic – and is a hot commodity wanted by shadowy forces. The feature will incorporate that aspect as it thrusts the hero in a race against time to elude his pursuers and save what's left of his humanity."
As you can see, True Skin is merely a glimpse into a much larger story.
Stay tuned for more on the film!