Movie News
Harry Potter Screenwriter Steve Kloves Taking Over Akira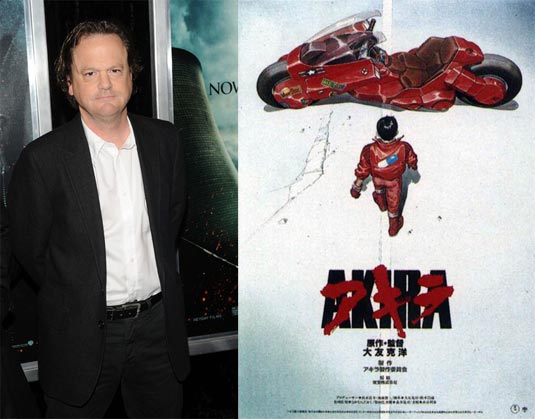 Warner Bros. has been recruited
Harry Potter
screenwriter
Steve Kloves
to refine a script for the
Hughes Brothers
' adaptation of the Japanese manga epic
Akira
.
Albert Hughes
is directing "Akira," based on
Katsuhiro Otomo
's graphic novel placed in a post-apocalyptic Japan. Warner purchased the "Akira" rights three years ago from publisher Kodansha and share it with
Andrew Lazar
's 'Mad Chance,' 'Appian Way's'
Leonardo DiCaprio
and
Jennifer Davisson
'Killoran.' Albert Hughes and his brother,
Allen Hughes
(
The Book of Eli, From Hell
) will also co-produce. If you are not familiar with this manga, the story centers on teenager
Shōtarō Kaneda
, a child with immense psychic powers and his mission to stop his friend
Tetsuo
from demolishing a Neo-Tokyo. According to
Variety
, the latest version of the script was written by
Albert Torres
(
Henry Poole Is Here
). Mark Fergus, Hawk Ostby and Gary Whitta wrote in an early draft. As Kloves has done good work on the Harry Potter franchise, writing all of them except for
Order of the Phoenix
, he seems the right man to undertake a portion to compress the six-volume manga into a live-action feature film.
Katsuhiro Otomo wrote and directed the popular 1988 Japanese anime film having the same name, and he'll exec produce WB's "Akira." Warner Bros. was willing to have
Mila Kunis
to play
Kei
, the beautiful young revolutionary with whom Kaneda is in love on his quest to find his disappeared best friend. But only if they could get a massive star to play Kaneda due to the project is such an expensive movie. The role was offered to
Brad Pitt
but he passed on and therefore the project can't start because Warners needs to find an actor who's right for the part to anchor the film. The studio is looking to go into production this summer. Will Harry Potter screenwriter will help make "Akira" amazing?
Akira Wallpaper
(1280 x 1024 px)