Movie News
Hayao Miyazaki Receives Japanese Cultural Merit Honor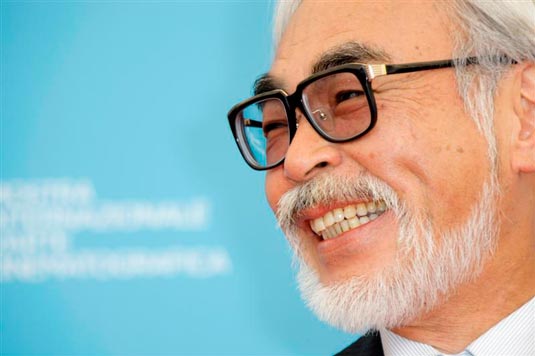 Now this is a piece of news that brings a tear to an eye (and not ironically, sarcastically or in any bad way speaking) – the Japanese government announced anime director Hayao Miyazaki as one of this year's 15 winners of the Person of Cultural Merit honor on Tuesday.
Hayao Miyazaki is best known for his animated films produced under Studio Ghibli, such as Princess Mononoke, Howl's Moving Castle, and Ponyo. He is now deep in production of his latest work, an anime "with lots of airplanes" and a projected 2013 release date.
The Japanese government awards the cultural honor every November to people who contributed to Japanese culture for many years (something similar to an Award for lifetime achievement). The winners of The Order of Cultural Merit, highest order, are decorated by the Emperor himself in the Imperial Palace on November 3 — a national holiday called Cultural Day. This year's Order of Cultural Merit recipients include Shinya Yamanaka, the stem cell researcher who won this year's Nobel Prize for Physiology or Medicine, and novelist Takashi Tsujii.
Manga and anime creator Leiji Matsumoto (Space Pirate Captain Harlock, Galaxy Express 999) also received the Person of Cultural Merit honor in 2001, and fellow manga creator Shigeru Mizuki (Ge Ge Ge no Kitaro) received the same honor in 2010. Anime director Tsutomu Shibayama (Doraemon) and sound director Susumu Aketagawa (Princess Knight, Akira) each received a different Cultural Agency Award this September as well, an award given out by the Japanese Agency for Cultural Affairs.
Now we only need to live to see Kentaro Miura receiving it – it is high time for that to happen, too.