Movie News
Helen Mirren to Join ALFRED HITCHCOCK AND THE MAKING OF PSYCHO?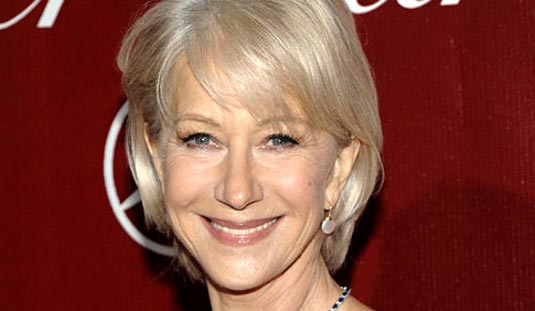 Move on fairy-tale adaptations, it's Hitchcock's turn!
Alfred Hitchcock
and the Making of Psycho
– remember this title guys because I have a feeling that a seriously good movie is coming! And in case you're not so fascinated with it then I have another ace up my sleeve and it's legendary
Helen Mirren
! Apparently Mirren is now in some serious talks to join
Sasha Gervasi
directed movie which is based on the non-fiction book by
Stephen Rebello
. Ok, this project is definitely not a huge surprise, after all it has been in development for years now. The good thing is that
Anthony Hopkins
is still attached to play Hitchcock and now Mirren is eyeing the role of his wife in the drama! Call me crazy, but this actually looks promising. The movie will focus on how everyone thought Hitchcock was crazy for wanting to make a horror movie at the pinnacle of his career. Of course he had to deal with a lot of financial problems, he shot the picture with his inexpensive TV crew, but soon after that "Psycho" became a nationwide sensation! In case you're still wondering where Mirren fits in, let me just add that crucial to the story is Hitchcock's relationship with his wife Alma Reville, who was, by the way, a close collaborator on many of his films. Production is expected to start in April next year, and as usual with every new detail on this project we'll be back so make sure you stay tuned!