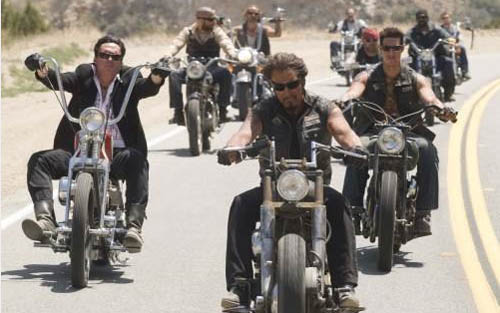 Here's a red band trailer for the upcoming "Hell Ride," starring Larry Bishop, Vinnie Jones, Dennis Hopper and Michael Madsen. It features lots of violence, bike-riding and nudity.
The movie is written and directed by Larry Bishop and is produced by Quentin Tarantino.
The film has already premiered at the Sundance film festival and is currently scheduled to hit theaters on August 8th.
Quentin Tarantino