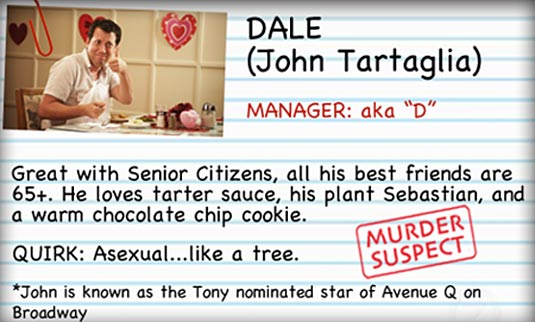 Check out the official trailer for Jason Lockhart's upcoming
Hotel Arthritis
movie. It is not often that one is able to see a collection of iconic stars in such a different light, but Hotel Arthritis provides just that opportunity. The film finds ways to "push the boundaries" of what is wrong and what is funny by meshing the bizarre with the fun, the old with the young, and the comedy with its horror. Hotel Arthritis is a comedy/horror ready for its cult audience about a group of retirement home residents living in fear of a masked killer who stalks the halls of their creepy home.
"The colorful characters are what drives the film in this story. We're meant to laugh with them and at them, both through their daily routines and alongside their nightmares."
says director, Jason Lockhart. Not restraining to a politically correct sense of humor, the writers (Lockhart and Jacqui Holland) dove forth into every senior citizen and retirement home joke one could muster. Everything from Parkinson's disease, to "old person sex," to a retirement home plagued with herpes, has found a home in this story.
"No harm meant, it's all in fun… the shocks, the racial slurs, the STDs, the rest…After all, we titled it Hotel Arthritis
continues Lockhart. The veteran star-studded cast includes Dawn Wells (Mary Ann from Gilligan's Island), Lee Meriwether (Catwoman from the 1960's Batman) David Proval (The Sopranos), Martin Kove (The Karate Kid films), Rip Tayor and Bruce Vilanch. Alongside the older folks comes youngsters Kiersten Warren (Saved by the Bell: The college Years), Jacqui Holland (Hollywood Sex Wars), Shawn Harrison (Waldo from Family Matters), Muffy Bolding (The Gingerdeadman Series) and in a leading role as the offbeat, quirky, a-sexual manager of the retirement home: John Tartaliga (The Tony-nominated star of Avenue Q on Broadway) making his feature film debut.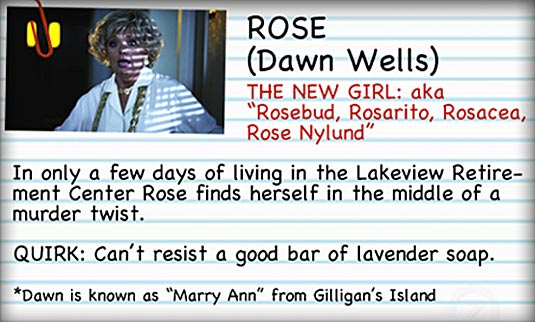 Lockhart wanted to pay homage to one of his favorite filmmakers by making a film with the air of Mel Brooks, but on steroids… amped with raunchy, juicy language for a 2012 audience, but keeping a hint of "Scooby Doo" and a continuance of camp and vintage in the overall feel. "While older audiences will cherish and appreciate seeing some fan favorites of popular film and television programs from their era, there's plenty of cleavage, screams, farts and controversial jokes to keep the young crowd glued, entertained and talking," ends Lockhart. Hotel Arthritis is Jason Lockhart's first feature film behind the camera. His second feature as a writer/director,
American Lie
, a raunchy mockumentary with sex drive, is also coming soon. This is the fourth film from producer Michael J. Roth of MJR Films, whose previous credits include Circuit, The Civilization of Maxwell Bright and the horror hit Hellbent. Hotel Arthritis – Somebody is killing old people. An MJR Films with Pom Pom Pictures and Angry Leo production.