Movie Photos
Check Out: First Set Photos From HOW TO CATCH A MONSTER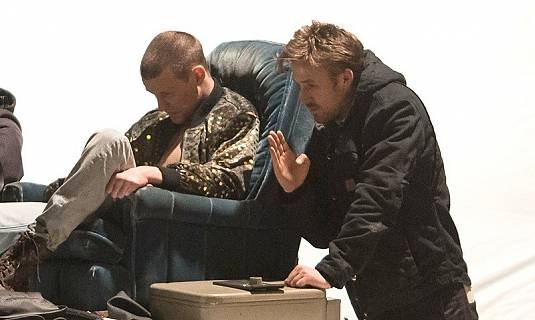 How to Catch a Monster, hope you remember this one, 'cause today we're here to share the very first set photos from the whole thing! Yep, Ryan Gosling's directorial debut with some interesting cast on board (read: Gosling's real-life sweetheart Eva Mendes on board), that one! Head inside to take a look & let us know what you think!
So, I'm sure you already know that we're talking about an upcoming fantasy thriller (also written by Gosling) which revolves around a single mother and her teenage son grappling with a dark underworld.
The movie is set against the surreal dreamscape of a vanishing city, and stars Christina Hendricks as Billy, a single mother of two, swept into a macabre and dark fantasy underworld while her teenage son discovers a secret road leading to an underwater town.
Beside Mendes and Hendricks, the rest of the How to Catch a Monster cast also includes Matt Smith, Saoirse Ronan and Ben Mendelsohn. Which is a pretty cool cast (no doubts about that) but we're not so sure what to think about their strange outfits… Click on these images to take a better look & stay tuned for more updates!