Movie News
Hugh Jackman Talks THE WOLVERINE Sequel
For fan boys everywhere, the question becomes: Will Hugh Jackman be coming back to play Wolverine in The Wolverine sequel?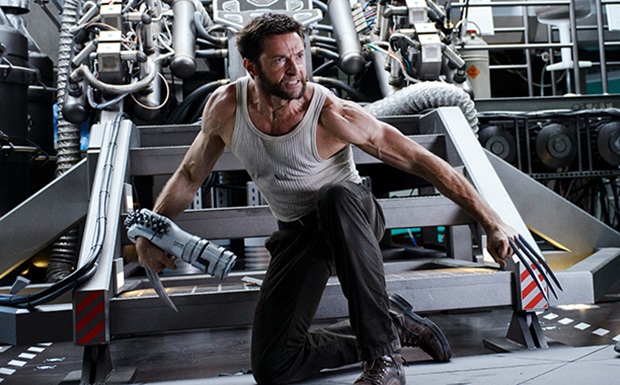 For fan boys everywhere, the question becomes: Will
Hugh Jackman
be coming back to play Wolverine in
The Wolverine
sequel? Over the past week or so, however, there have been rumblings that 20th Century Fox is looking to re-team
The Wolverine
helmer
James Mangold
with Jackman for a big screen follow-up to the second solo tale of the Marvel mutant. Jackman recently spoke with EW and offered up this tidbit:
I was on the phone with Jim Mangold last night. There are some really cool ideas that I'm dying to tell you, but that would be giving away a secret that is not even [fully] formed yet.
He admits from a creative standpoint that they won't be rushing another film out with a half-baked idea:
I don't want to dive into another one until we have a compelling reason to do another one. I love the character, he's kind of like a best friend to me, and I don't ever want to take [him] or the fans for granted. … I think we've got a great opportunity to make something really cool, but it has to be great. That's what we're all working toward.
Even though Jackman's deal with Fox expires after the upcoming
X-Men: Days of Future Past
, he seems optimistic that something could be worked out:
I started with a two-picture deal on the first two [X-Men films], and from that point on, it's been movie by movie — not just me, but Fox and Jim and everyone. I do want to do it with Jim and with [producer] Lauren Shuler-Donner because we had such a great experience. I'm really proud of The Wolverine. I kind of am enjoying him more than ever… Being older helps playing Wolverine. He's 200 or 300 years old — no one really knows — and he's sort of world-weary. The actual working out gets harder and harder, I'll admit.
Are you ready for more Wolverine by way of Jackman?