Movie News
Ian McKellen and Patrick Stewart Join X-MEN: DAYS OF FUTURE PAST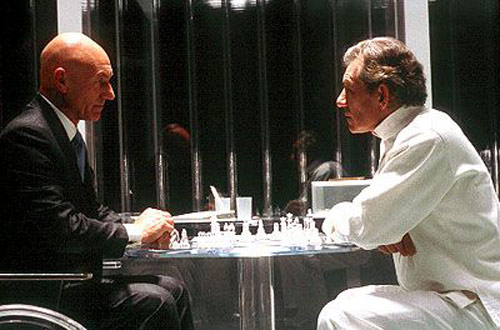 It's official! Just in case you had any doubts about the upcoming
X-Men: Days of Future Past
project and it's possible cast – we're here to inform you that have nothing to worry about!
Ian McKellen
aka Magneto and
Patrick Stewart
aka Professor X are back for the sequel! And, if that's not enough for you, let us also add that
Michael Fassbender
and
James McAvoy
are also on board to play younger versions of the same characters! And, yes, consider this as an official thing, because it comes straight from director
Bryan Singer
who revealed the news on his Twitter account saying: "I'd like to officially welcome back
James McAvoy, Jennifer Lawrence, Michael Fassbender, & Nicholas Hoult
to "X-Men: Days Of Future Past", as well as: "Thrilled to announce Ian McKellen and Sir Patrick Stewart are joining the cast…" At this moment that's all you need to know about Singer's upcoming action adventure. But we're still going to remind you that Singer will direct the whole thing from a script written by Simon Kinberg, which inspired Chris Claremont and John Byrne's comic book storyline that ran in Uncanny X-Men #141 and 142 back in 1981. "Days of Future Past introduced the idea of an alternate future for Marvel's mutants that grew out of the Brotherhood of Evil Mutants killing an important senator, leading to a future where all mutants are hunted by Sentinels." As usual, we'll keep an eye on this project, especially because we're curious to hear what will happen with Hugh Jackman and his Wolverine. After all, that "guy" has appeared in every live-action "X-Men" film, so we're pretty sure he'll join the above mentioned cast as well!