Movie News
Ian McShane as Caesar, the Leader of the Dwarfs in Snow White and the Huntsman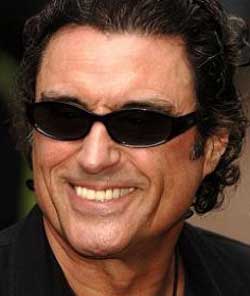 Anyone knows how tall Ian McShane is? I have no idea, but I'm now imagining him as a dwarf. Don't look at me like that, blame it on a Hollywood!
According to the latest reports, McShane is set to star as Caesar, the leader of the dwarfs in the upcoming Universal's Snow White and the Huntsman.
That way McShane will join the cast that already includes Kristen Stewart, Charlize Theron and Chris Hemsworth.
Director Rupert Sanders is in charge for this adaptation, and, as we previously reported, Snow White and the Huntsman is a revisionist take on the fairy tale and features Snow White as a princess who escapes her evil stepmother with the help of a huntsman who was to have killed her but now trains the princess to survive and fight back.
Of course, Kristen Stewart is on board to play Snow White, Charlize Theron is her evil stepmother while Chris Hemsworth will portray the huntsman.
In addition to that, let's not forget Sam Claflin, who will play Stewart's Prince. And now, Ian McShane, Golden Globe winner and man last seen as Blackbeard in Pirates of the Caribbean: On Stranger Tides, as Caesar, the leader of the dwarfs.
He's definitely an interesting choice for that role, and now we're even more excited to hear the rest of the dwarfs-cast-list.
Snow White and the Huntsman starts shooting this August, and is scheduled to open on June 1, 2012.
As usual, we'll keep an eye on this project, so make sure you stay tuned!