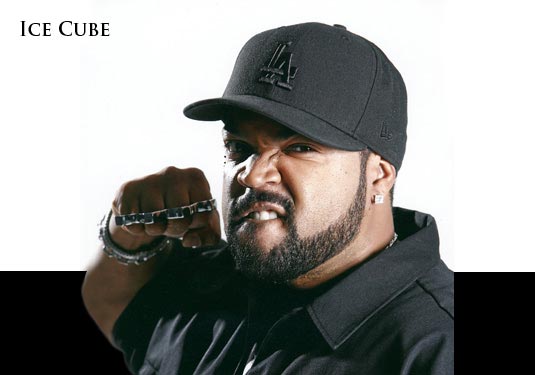 Yeah, that's right, the former NWA Ice Cube and the actor who scared the hell out of middle America as Doughboy in Boyz 'N The Hood is in talks to play opposite Jonah Hill and Channing Tatum in the feature version of late-eighties TV show 21 Jump Street.
Emcee-turned Cube, who launched his film career 20 years ago in John Singleton's 'Boyz N' The Hood,' would be playing the precinct captain in the Sony Pictures film, a police role for the MC who famously rapped "Fuck tha Police" in NWA's 1988 hit.
'21 Jump Street' is the name of the same TV series that launched brilliant career of Johnny Depp. Depp was a baby-faced 24 when he started the series: Tatum is 30 and Hill (also co-writter) is 27. Phil Lord and Chris Miller, the animation duo responsible for Cloudy With a Chance of Meatballs, are directing the pic for Sony Pictures Shooting begins in late April and will hit theaters on March 16, 2012.
The television show on which it is based was about a narcotics unit of youthful-looking cops who went undercover as high schoolers. That's the joke, though; these two, both of whom are clearly around thirty, pathetically trying to infiltrate high school drug rings could be funny.
Right now, gangsta Cube's filming the Garry Marshall mega-romantic comedy New Year's Eve and is looking to direct and produce Chrome and Paint, which he co-wrote with Eva Vives. Cube will appear in a drama about the temptation to place materialism above all else. A Lowrider is a style of car originated by Chicano communities, and a synonym for a popular west coast counter-culture, dating back to the 1950s. Cube's hope is to have his agents at UTA and manager Jeff Kwatinetz set up the project in the next two weeks and film in late summer.
Do you think Cube will be the angry captain or will he be a cute mentor-type?