Movie Trailers
In a Better World in Oscar Race for Best Foreign Language Film
In a Better World, movie nominated for an Oscar for Best Foreign Language Film – that's the movie we're going to talk about today.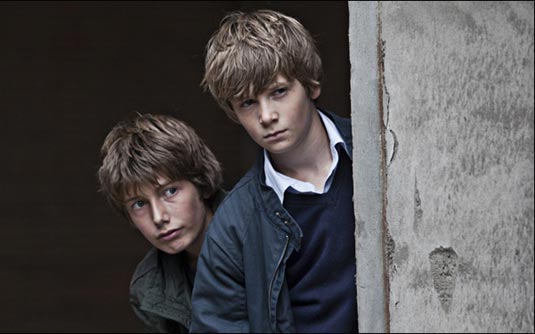 Markus Rygaard and William Johnk Nielsen in In a Better World
It's a 2010 Danish drama directed by Susanne Bier and written by Oscar-winning screenwriter Anders Thomas Jensen. And, when you have this kind of team on board, you get the final result – awards all over the place!
Premiered at the Toronto International Film Festival (September 14, 2010), the movie was also presented at this year's Sundance Film Festival (few days ago).
When asked, at the Toronto Film Festival, why she decided to change the English title of her latest film "In a Better World" from its original Danish translation "The Revenge," Susanne Bier told that she was concerned it would be perceived as a horror film.
In a way, "In a Better World" actually fits that bill nicely, not as part of that particular genre, but instead as a well-told parable about on the futile perpetuation of violence.
So, as we said, the film has been selected as the Danish entry for the Best Foreign Language Film at the 83rd Academy Awards and won for Best Foreign Language Film at the 68th Golden Globe Awards.
On 19 January 2011, it made the shortlist for Best Foreign Language Film and on 25 January, it was selected as one of the final five nominees for Oscar.
Check out In a Better World synopsis:
"Two Danish schoolchildren, one meek and unassertive, the other angry and vengeance-prone, forge a friendship with ugly consequences in this cautionary tale . The story opens with physician Anton, working abroad in a Kenyan hospital, where he's routinely treating female victims of a psychotic thug known as Big Man.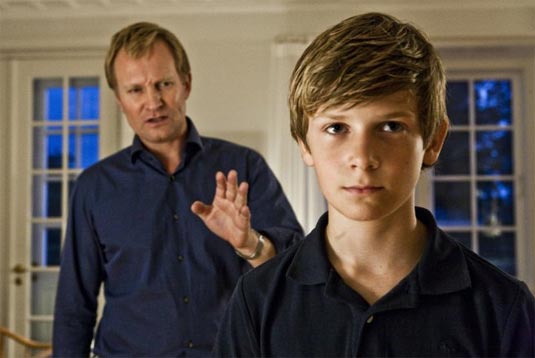 Anton himself suffers from a dysfunctional home life, given his emotional estrangement from his wife, and his desire to set a positive example for son Elias – the physician longs to mend both relationships but finds this difficult given his frequent absenteeism. Meanwhile, another family suffers from equally grave issues: Claus and his son, Christian, move from London back to their home country of Denmark; Claus is still reeling from his late wife's recent death from cancer, and father and son find it more and more difficult to connect with another.
But Christian has much deeper issues than simple filial alienation, an almost pathological addiction to retribution that manifests itself in a knife-wielding attempt to protect new friend Elias from a local bully. Elias and Christian become fast companions, but as they do, it draws out a level of rage in both boys that threatens to culminate in shocking, terroristic levels of violence."
In A Better World stars: Mikael Persbrandt as Anton, Trine Dyrholm as Marianne, Ulrich Thomsen as Claus, William Jøhnk Nielsen as Christian, Markus Rygaard as Elias, Kim Bodnia as Lars, Wil Johnson as doctor, Eddie Kihani as doctor and Emily Mglaya as nurse.
Wish them good luck on Oscar's night!
[youtube]http://www.youtube.com/watch?v=r2d528Nh-Kw[/youtube]
In a Better World Trailer #1

[youtube]http://www.youtube.com/watch?v=dxtXgxXqHrk[/youtube]