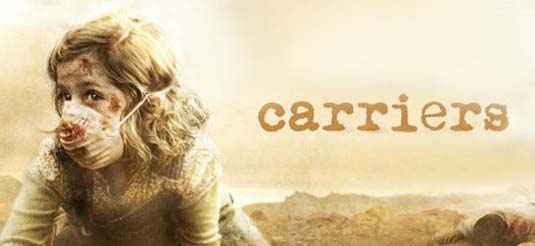 Take a look at a these two international posters (German and Spanish) for the upcoming horror movie "
Carriers
." The movie both is directed and written by
Àlex
and
David Pastor.
A deadly virus has spread across the globe. Contagion is everywhere, no one is safe and no one can be trusted. Four friends fleeing a viral pandemic on their way to a secluded beach in Mexico soon learn they are more dangerous than any virus. The movie starring
Chris Pine
,
Piper Perabo
,
Lou Taylor Pucci,
Dylan Kenin, Dale Malley, Kiernan Shipka and
Emily VanCamp
among others will be released in limited theaters starting on September 4th 2009.