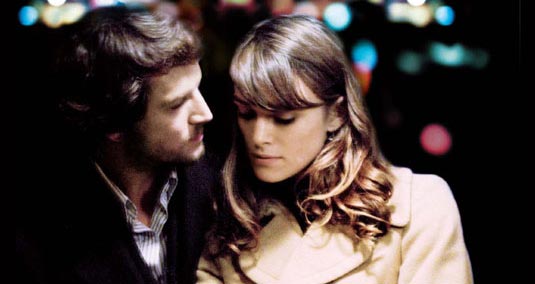 Today we have a new German poster and Italian trailer for the forthcoming Miramax romance-drama Last Night.
Last Night is a romantic drama that revolves around a happily married couple, played by Academy Award nominee Keira Knightley (Atonement, Pirates of the Caribbean) and Sam Worthington (Terminator Salvation), who are each tempted to stray, as the husband travels on a business trip with a desirable colleague (Eva Mendes, "Hitch") while the wife encounters her past love (Guillaume Canet , "Tell No One") at home. Newcomer Massy Tadjedin directs.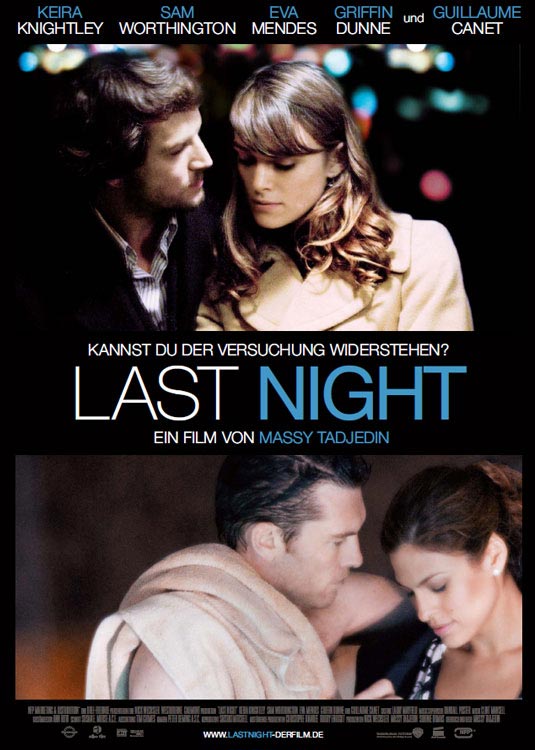 Last Night Poster
Last Night is expected to be released sometime next year, although a specific release date has not yet been confirmed by Miramax.