Here is the international trailer for
Predators
, coming soon from the minds of
Robert Rodriquez
and
Nimrod Antal
,  which contains never-before-seen footage from the film. Predators is a science fiction film about a group of space explorers who find themselves on the home planet of the warrior/hunter Predator race. Once they arrive there, they discover a world of unbelievable danger and horrors.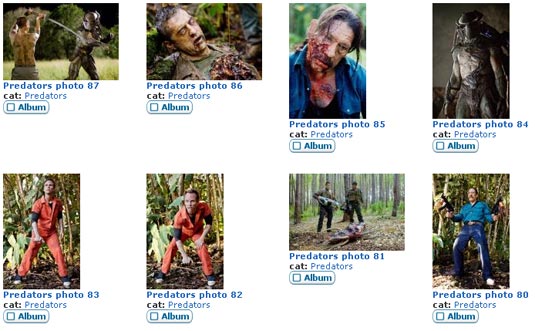 Predators Movie Photo Gallery
The film stars
Adrien Brody
as Royce, a mercenary who reluctantly leads a group of elite warriors who come to realize they've been brought together on an alien planet… as prey. With the exception of a disgraced physician, they are all cold-blooded killers – mercenaries, Yakuza, convicts, death squad members – human "predators" that are now being systemically hunted and eliminated by a new breed of alien Predators. In addition to Adrien Brody, the film stars
Topher Grace, Alice Braga
, and
Laurence Fishburne
. Co-starring are
Walton Goggins, Danny Trejo, Oleg Taktarov, Louis Ozawa Changchien
and
Mahershalalhashbaz Ali
. The upcoming
Predators
reboot hits theatres on July 7th, 2010.
Download Predators trailer
HD-Quality 720p [1280 px]
− 126 Мb (Windows Media)