Movie Trailers
International Trailer for Miley Cyrus-Starrer LOL: LAUGHING OUT LOUD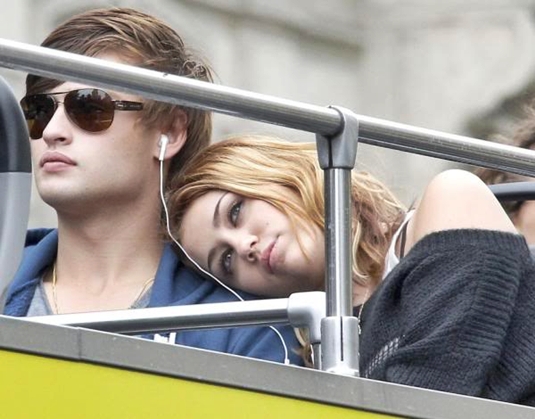 LOL
aka
LOL: Laughing Out Loud
is also short for Lola – 'all my friends call me LOL,' Cyrus's character in upcoming coming-of-age rom-com starring
Demi Moore
,
Thomas Jane
and
Ashley Greene
, a remake of the 2008 French film of the same name and directed and written by
Lisa Azuelos
of the same name too. Lol! Well, believe it or not, a brand new trailer for
Miley Cyrus
' latest project surfaced online today with the ex-Disney star trying to change her goody-goody image. The ex- Mrs. Kutcher stars as Cyrus's mother, Anne, who's just looking out for what's best for Lola, but the things get serious when Moore finds her private journal, which divulges her daughter's wild antics. Also, there's jet-setting off to Paris, as well as the predictable scene: 'let's have a party when my mom's out of town and trash the entire house without cleaning up before she comes home.' However, a scene in the film that shows Cyrus smoking pot you won't see because that sequence was cut after a video circulated around the internet in December 2010.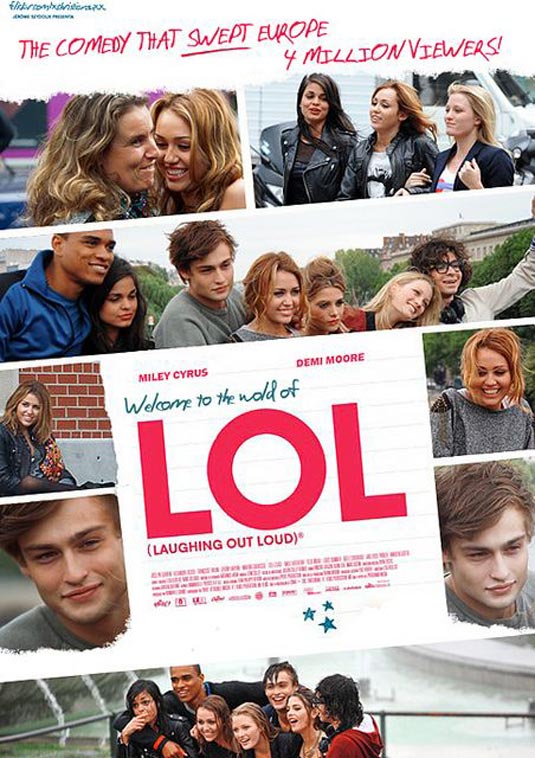 Here's description:
In a world connected by YouTube iTunes, and Facebook, Lola and her friends navigate the peer pressures of high school romance and friendship while dodging their sometimes overbearing and confused parents. When Lola's mom, Anne, "accidentally" reads her teenage daughter's racy journal, she realizes just how wide their communication gap has grown. Through hilarious and heartfelt moments between mother and daughter, LOL is a fresh coming-of-age story for modern times.
A release date has not been officially set, but it's rumored July 20th, 2012. Check out the trailer below:
Miley Cyrus