Movie Trailers
International Trailer For STOKER, Starring Nicole Kidman & Mia Wasikowska!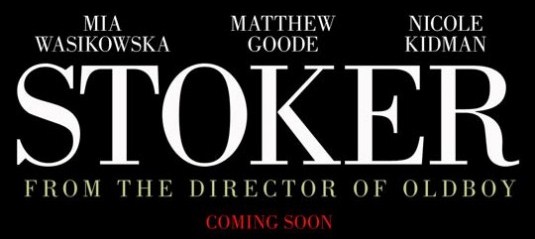 Stoker
movie is definitely worth our full attention. This project simply has it all – good but weird story, great director
Park Chan-wook
, an awesome cast on board, and… well, that should be enough for the beginning. Here's another cool trailer for the whole thing, this time it's an international one, little bit
lighter
than the first one, but it still rocks! As we previously reported, the movie centers on
Mia Wasikowska
's character, girl named India, whose father dies in an auto accident. Not much of a story until India's Uncle Charlie, played by
Matthew Goode
, comes to live with her and her emotionally unstable mother played by
Nicole Kidman
. Soon after his arrival, India starts to suspect that her uncle, who, by the way, she never even knew existed, has ulterior motives. But, then another weird thing happens – instead of feeling outrage or horror, this friendless girl becomes increasingly infatuated with him.
Wentworth Miller
is responsible for the
Stoker
script, and the rest of the cast includes
Dermot Mulroney
,
Jacki Weaver
,
Alden Ehrenreich
and
Lucas Till
.
Stoker
opens on March 1st, 2013. Here's the trailer via
Empire
: