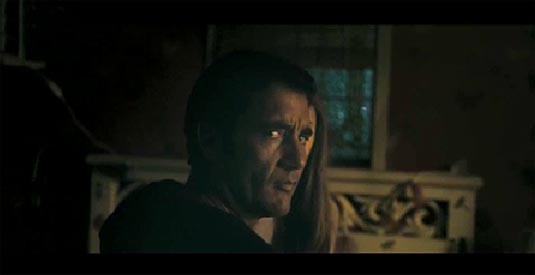 The teaser trailer for Clive Owen and director Juan Carlos Fresnadillo's "Intruders", has been released online.
Owen plays the father of a 11year old girl (Ella Purnell) who is been plagued by the demons who return from her dream to haunt her and her family.
The film was written by Nicolas Casariego and Jaime Marques and co-stars Kerry Fox (Bright Star), Carice van Houten (Repo Men), and Daniel Brühl (Inglourious Basterds).
Intruders premieres in UK and Ireland on October 7th and a US release date is still to be decided.
What do you guys think of it?