Movie News
IRON MAN 3: New Image Of The Mandarin Officially Released; Plus Rumors on New Plot and Character Details Revealed for CAPTAIN AMERICA 2, THOR 2, ANT-MAN, GUARDIANS OF THE GALAXY, S.H.I.E.L.D TV Series and More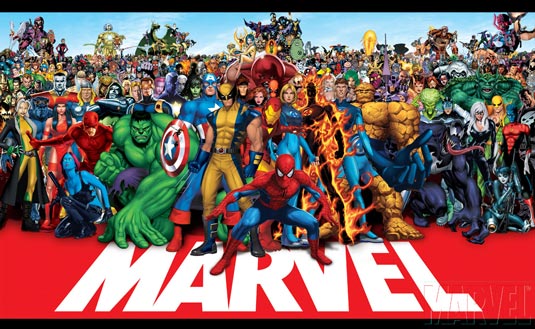 We've already seen a scan of this
Iron Man 3
pic from Entertainment Weekly magazine; now Marvel has officially released a much clearer still of
Ben Kingsley
, displaying his distinctive taste in jewelry as the villainous Mandarin. Have a look at it – and read about more interesting rumors – after the jump.
Roger Wardell, a Twitter account that claims to have inside information on Marvel, has tweeted some more "info" today. Now, in spite him being true to the word on every single info he provided before and has yet to be proven false, I'm not so sure if this checks out – so until we're able to get a confirmation, don't take it too seriously.
Captain America: The Winter Soldier
: – The main antagonist of the movie is a certain Baron (this was only a tease and we are not sure if it is Baron Zemo) – Crossbones will have a rivalry with the Winter Soldier. – Captain America will lead a small team that includes Falcon and Black Widow. – Black Widow's past will be revealed in flashbacks and will have ties with the Winter Soldier.
Thor: The Dark World
: – Even though Malekith is the antagonist of the movie, Surtur's presence will be felt. – Roger Wardell alluded that Dr Strange will somehow appear in the Thor 2 movie (this tweet has been deleted after couple days of its writing, and that one was already denied, if I remember correctly)
Guardians of the Galaxy
: – The roster that was revealed at San Diego Comic-Con is not the final roster. – Adam Warlock is in the movie, as well as his alter Ego Magus. – The Chitauri race (from The Avengers) will show up in the movie.
Ant-Man
: – The A.I.M organization (from Marvel Comics) has a huge presence in the current draft of the Ant-Man script
S.H.I.E.L.D TV series
: – The show will use "the villain of the week" formula in its early episodes. – Marvel will use the show to introduce new characters and villains to the Marvel cinematic Universe. – Actors
Cobie Smulders
(Maria Hill),
Maximiliano Hernández
(Agent Sitwell), and
Titus Welliver
(agent from the Item 47 short) are all set to reprise their roles in the TV Series. Misc Marvel Projects: – Marvel has a script ready for the Black Panther but they are not sure if it is going to work. – Marvel are looking for writers to pen a new Hulk movie and have specific direction on where to take the character next. – Thanos will be the main villain and will have a role in the whole of Phase 2 movies. – We might See
Clark Gregg
's Agent Coulson both in Iron Man 3 and Thor 2.