Movie News
Live-Action RUROUNI KENSHIN Film Debuts on Japanese Home Video in December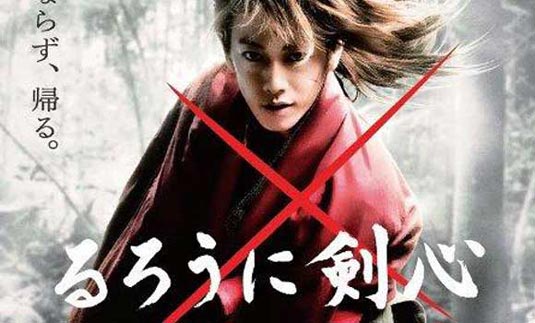 The live-action adaptation of beloved manga and anime, Rurouni Kenshin, has been set to come out on home video in Japan, both on Blu-ray and DVD.
According to Crunchyroll, Warner Brothers Japan has listed a December 26th, 2012 release date for both formats, with the BD listing at ¥3,990 ($50) and the DVD at ¥2,980 ($37).
A deluxe edition set with many bonuses – like video commentary from the director and producers, a printed book, deleted scenes, and cast interviews – will also be released, at ¥6,930 ($85) for the BD and ¥5,985 ($75) for the DVD.
English subtitles are not included in any edition of this release, but an English-language licensing deal seems inevitable for a property of this size. Once (not IF) it does, it will sure be a nice addition to the existing collection of the best live-action anime adaptations.
More details about the releases can be found at the Warner Brothers Japan site (Japanese-language only, so sorry guys, no news for you unless you know Japanese or follow us, heheh).