Movie News
RUROUNI KENSHIN's Live-Action Cast Pose for New Poster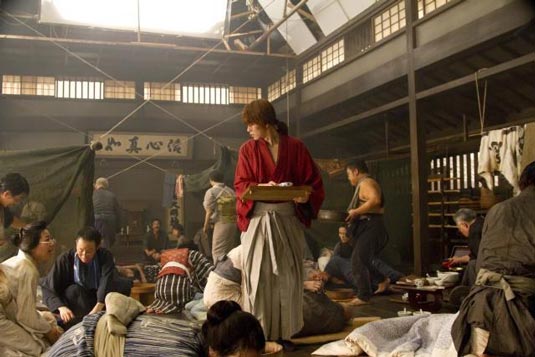 The cast for
Keishi Ōtomo
's live-action adaptation of Rurouni Kenshin posed for the film's latest poster advertisement. 22-year-old actor
Takeru Satoh
wields a sword as Kenshin Himura above Kaoru Kamiya (
Emi Takei
), Megumi Takani (
Yuu Aoi
), Sanosuke Sagara (
Munetaka Aoki
), Hajime Saitō (
Yosuke Eguchi
), Kanryū Takeda (
Teruyuki Kagawa
), Yahiko Myōjin (
Taketo Tanaka
) and Jine Udō (
Kouji Kikkawa
). The poster's tagline reads, "No matter what, I will return." Take a look!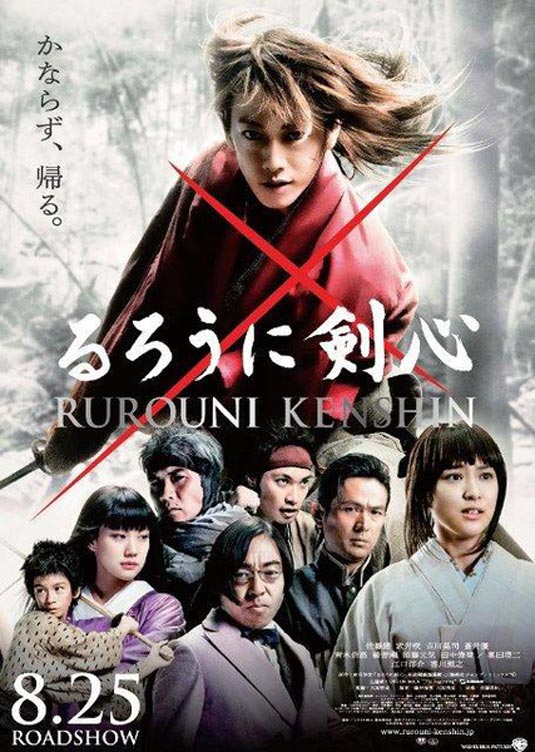 Also, check out this new and messy trailer: [youtube]http://youtu.be/4LG7eOfEZ1g[/youtube]
Note:
Due to some pesky and forced so-called-laws (which would be unlawful but hey!), the original clip was removed from Youtube before I was able to check it out so I am guessing this was the one. If it by any case isn't, do post the link below in the comments. Thanks!