Movie News
IRON MAN 3 Preview To be Released On Facebook Feature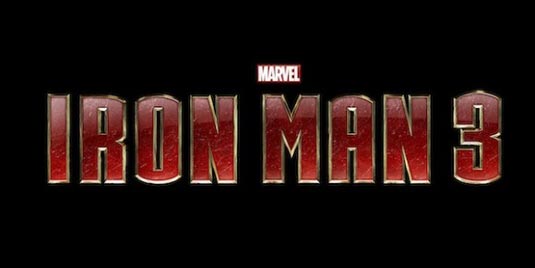 There are exactly six days remaining before the first official teaser trailer rolls out in anticipation for Shane Black's Iron Man 3 movie, Marvel Studios' first Phase 2 release. However, we may get an early look considering a new Facebook Fan Power feature has been initiated on the Golden Avenger's official page. In order to get this sneak preview, you must re-energize Tony's Arc reactor. As it goes on the site,
"Tony Stark IS Iron Man! To re-energize Tony's Arc reactor, "Like" the official Iron Man Facebook page. Every "Like" recharges Tony's power supply. Once the Arc reactor reaches maximum capacity, you'll be the first to see a special sneak preview of Marvel's Iron Man 3!
Described as a technological crisis thriller (why would someone do that with the perfectly fine 'superhero action flick/blockbuster' descriptor already existing is beyond me, heheh), set in the world of international war, arms & terror, Marvel Studios' Iron Man 3 stars Robert Downey Jr., Gwyneth Paltrow, Don Cheadle, Guy Pearce, Rebecca Hall, Dale Dickey, Ashley Hamilton, James Badge Dale, with Sir Ben Kingsley and Jon Favreau. Shane Black takes over the helming from Jon Favreau, who did it for the first two films. Iron Man 3 is set for release on May 3rd, 2013.