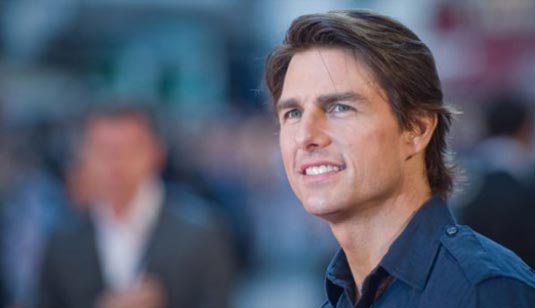 Tom Cruise is in negotiations to star in an original sci-fi project titled Our Name Is Adam.
Plot details are being held under wraps, but we do know that Agent 13 writer T.S. Nowlin is penning the script. Pacific Rim's Mary Parent will be producing.
Tom Cruise and the producer previously worked together on Bryan Singer's Valkyrie. The actor is also in the running to headline MGM's The Magnificent Seven and a Van Helsing project at Universal.
He will be next seen in Christopher McQuarrie's Jack Reacher.
No production schedule has been released for this project, so stay tuned!