Movie News
Is French Beauty Berenice Marlohe the New Bond Girl? Is SKYFALL the Title of the Next James Bond? (Updated)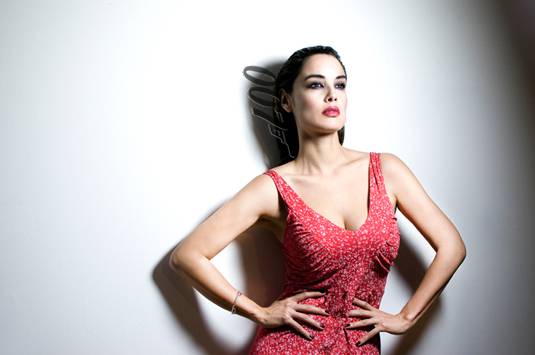 Update: 
It's rumored that Sony Pictures (co-financing the project with MGM) has purchased a number of website domain names involving the words 'Skyfall' and 'James Bond. Some examples include 'jamesbond-skyfall.com,' 'jamesbondskyfall.com,' and 'skyfallthefilm.com.'Furthermore, the studio registered 'Sky-FallMovie.com and others back in mid-August. Some potential Bond casting news leak as
Daniel Craig
begins preparations for the film next week – it's rumored that lesser known French actress
Bérénice Marlohe
is
Sam Mendes
' choice to play the new Bond Girl in the upcoming
Bond 23
. Details are still vague and nobody knows if there are multiple Bond girls in new sequel or kind of double-agent female roles. We learned this Bond movie has already seen names like Frieda Pinto, Olivia Wilde and Ana Araujo being tossed around. It's no wonder since The Bond Girl is one of the most iconic roles in all of film. Marlohe has appeared primarily on TV shows and in a few films titled L'art de séduire and the upcoming Un Bonheur N'arrive Jamais Seul directed by James Huth. No doubt, if this is really accurate, Marlohe will get a major career boost. However, long-gestating production is gearing up to start shooting in just over a month and around 10-15 minutes of Bond 23 will be shot in Turkey, around Istanbul's historical Sultanahmet Square and along the Bosporus strait, which means the film's opening sequence will not involve the previously reported train set piece. As you might know two previous Bond films was partially filmed in Istanbul – From Russia with Love (1963) and The World Is Not Enough (1999). Furthermore, the Turkish actress is being sought to play 'the villain's girlfriend,' but it's not known for certain whether the film's primary antagonist will be played by either Ralph Fiennes or Javier Bardem. Since plans to shoot in India had to be canceled due to Indian railroad officials' objections, the majority of 007′s new adventure is expected to be filmed in South Africa. The film's UK release is set on 26th October 2012 and November 9th, 2012 U.S. theatrical release date. Stay tuned!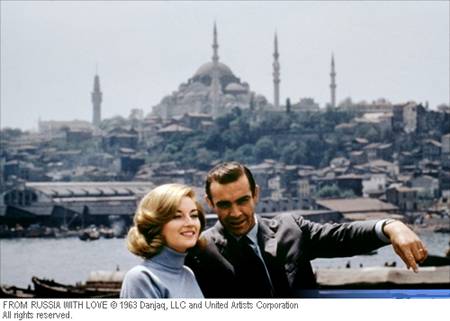 Source:
Twitch
,
MI6