Movie News
Isabel Lucas Joins Erik Van Looy's THE LOFT Remake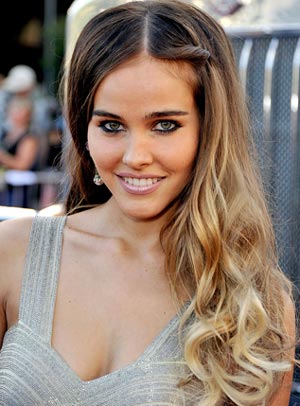 The Loft, remember that one? Yeah, we already had a little chat about that project, so you know that it's actually a remake of the 2008 Belgian picture, directed by Erik Van Looy.
Van Looy is directing a remake as well, and Patrick Wilson, James Marsden, Wentworth Miller, Eric Stonestreet and Matthias Schoenaerts are already set to star in it.
But, that's not all, because we just learned that lovely Isabel Lucas (Transformers: Revenge of the Fallen star) is in talks to join the cast.
So, Erik Van Looy will return to direct, only this time from a screenplay by Wesley Strick. Strick, on the other hand, will adapt Bart De Pauw's original script that follows:
"…five married men share ownership of an upmarket loft, which they use to discretely meet their respective mistresses.
When the body of a murdered woman is found in that loft, the men begin to suspect each other of having committed the gruesome crime, as they are the only ones with keys to the premises. Through flashbacks, which are intertwined by scenes from the present, the entire story is unravelled."
If negotiations work out Lucas will play Sarah, a naive young beauty who unexpectedly comes into the lives of the five friends. Of course, Wilson, Marsden, Miller, Stonestreet and Schoenaerts are set to play five married friends who share a loft where each of them bring their mistresses.
Production is expected to begin later this spring. Stay tuned for more The Loft updates!