OSCAR Awards
It's Oscar Time! Five Great Show Ideas for the Academy Awards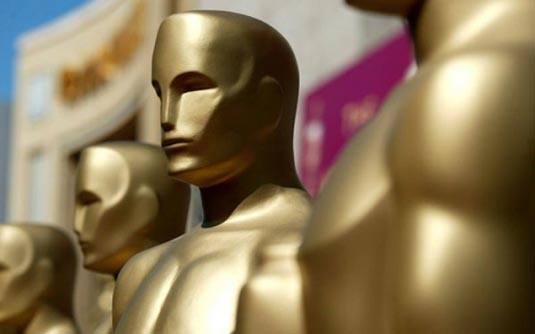 Hey, I Don't Look Like Jennifer Aniston!
Why are healthy, wealthy women in the movies always played by skinny, white women? Hollywood contributes to stereotypes of class and race. Physician and healthy living expert Dr. Veronica Anderson is a provocative and straight-talking guest who says that leading ladies don't need to look like clones.
Celebrity Envy – Be the Star You Really Are
Celebrities on the red carpet look like they were born to be stars, but can the rest of us be stars in our own lives? Reinvention expert and author Steve Olsher says you should stop sitting in the audience and start calling the shots from the director's chair. Invite him to reveal his top tips for career success.
Can We Learn Confidence from Celebrities?
We all know celebrities' lives aren't perfect, but when they hit the red carpet they radiate confidence that leaves a powerful impression on others. Can the rest of us project such an image in our own lives? Author David Friedlaender can reveal the secrets of the stars that can help us shine in our own lives.
Red-Carpet Glamour for the Rest of Us
Money is tight these days, but you can still get Hollywood style for yourself if you know the secrets of the professionals. Image expert Wendy Lyn Phillips can reveal how to look red-carpet ready without breaking the bank. From styling necessities to trendy accessories, Phillips can help anyone feel and look like a star.
What's Even Better Than Movie Sex and Special Effects?
Number one best-selling, national-award-winning rancher/author Reid Lance Rosenthal says that Hollywood may be missing the point of a good movie. Special effects and sexy actresses may be the usual ways to boost box office numbers, but it's the actual story that should be the star of the show. He also addresses why political correctness is hurting Hollywood. He has been featured on national radio and TV.