Movie News
Jake Scott to Direct Biopic of Musician Jeff Buckley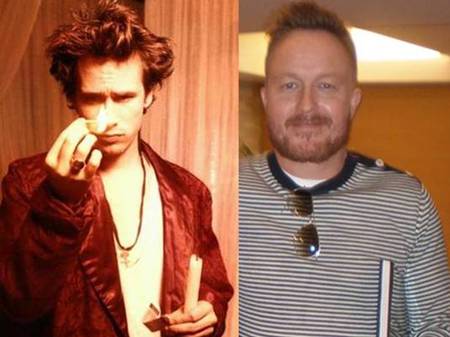 Son director of the father director will create an as-yet untitled biopic about son musician of the father musician – in other words, Jake Scott, son of Ridley Scott will direct a film based on the life of Jeff Buckley, the son of 1960s singer Tim Buckley.
However, pairs of father and son musicians have less of life than pairs of father and son directors. But life goes on and Jake Scott will direct from a script written by Ryan Jaffe (The Rocker) and produced by Michelle Sy (Finding Neverland) and Orian Williams (Control). They have also optioned David Browne's book Dream Brother: The Lives and Music of Jeff and Tim Buckley as a source.
Buckley's mom Mary Guibert, is the executive producer and has given Scott her blessing on the project.
I could not be more thrilled that Jake has accepted our invitation to bring Jeff's life to the big screen," said Guibert. "His creative vision for Jeff's story is inspired, innovative, and insightful."
Scott got his start directing music videos for musicians such as Radiohead , The Smashing Pumpkins and R.E.M. before his feature debut with Welcome to the Rileys, starring Kristen Stewart, James Gandolfini and Melissa Leo, and was nominated for the Grand Jury Prize at the 2010 Sundance Film Fest.
Ryan Jaffe's remarkably told script reconnected me to one of music's purest souls. It is a heartfelt journey into a young artist's search for absolute truth in his work, love, devotion and longing," said Scott. "It is a great honour to be directing this amazing story. As a film, I believe it will reach far beyond Jeff's loyal fans to move a whole new generation of devotees."
The film is a chronicle of the Jeff Buckley's life, one of the artist that has been receiving very positive reviews and critical acclaim, but who died tragically at age 30 in a drowning accident in Memphis, Tennessee's Wolf River. His only studio release during his lifetime was the highly praised album Grace, which includes his legendary interpretation of Leonard Cohen's Hallelujah, and is recognized by critics as a modern classic.
Jeff Buckley had said,
"I was captured by music at a really early age…It was my mother, it was my father, it was my plaything, my toy. The best thing in my life."
No word on casting at the moment.
Here is Buckley's sincere and outstanding rendition of Hallelulah, 2008 No. 1 on the iTunes chart.
[youtube]http://www.youtube.com/watch?v=HKnxmkOAj88[/youtube]