Movie News
James Bond 23 Press Conference: SKYFALL To Be Title of 23rd Bond Film

James Bond will return! Producer Michael G. Wilson officially confirmed today at the launch press conference that 'the worst kept secret in London,' the 23rd Bond film will indeed be called Skyfall. As the name implies, the stand-alone story, written by John Logan, Neal Purvis & Robert Wade has an 'emotional resonance' we will better understand once we see it. There was a bunch of info revealed. Oscar-winning American Beauty director Sam Mendes said:
I thought the story was fantastic. I love Daniel and Judi. This is an enormous challenge…Skyfall is its own story and doesn't connect with the last two movies.
Mendes said the storyline will take the secret agent 007 to London, China, Turkey and Scotland. Craig said that the film will be
Bond with a capital 'B. It's all in the script and we've got a great script.
Daniel Craig will play Bond for the third time and  Judi Dench will be his character's boss M for the seventh time. Javier Bardem was confirmed as the film's villain. Whether he will, as rumoured, play tea-drinking and cat-stroking Ernst Blofeld is another question that remains to be answered. Bérénice Marlohe would be playing a 'glamorous, enigmatic character called Severin,' while Naomie Harris, who says she has spent two months training for her role is playing a field agent named Eve, is possibly a person who may be involved in some big action sequences. No word on the other characters and a rumored Moneypenney wasn't named or mentioned. Also confirmed were Albert Finney, Ralph Fiennes and Ben Whishaw. Also the first official plot summary is out:
Bond's loyalty to M is tested as her past comes back to haunt her. As MI6 comes under attack, 007 must track down and destroy the threat, no matter how personal the cost.
The launch at the Corinthia hotel near Trafalgar Square came 50 years to the day since Sean Connery was named as the first Bond. Shooting begins on Monday on November 7th and the film will open in the U.K. and Ireland on October 26th, 2012, within days of the 50th anniversary of Dr No's premiere in 1962, and in North America on November 9th, 2012. Yep, Bond fans will also love the newly released logo. Okay, than watch Bond producers Michael G. Wilson and Barbara Broccoli unveil the title of Bond 23 below and check out the photos: [youtube]http://www.youtube.com/watch?v=bZOEpcQqss0[/youtube]

 Digital Spy's Reveal on YouTube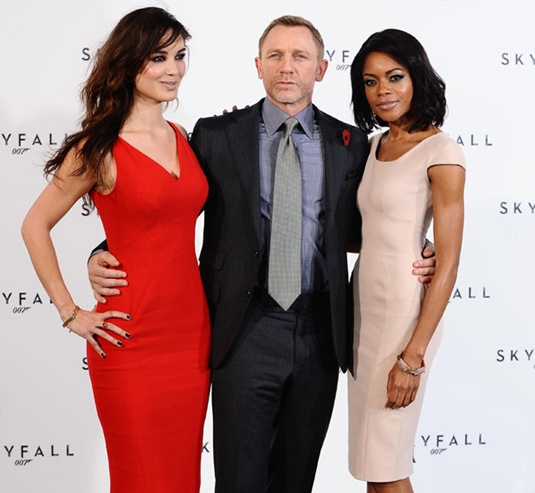 James Bond Skyfall 1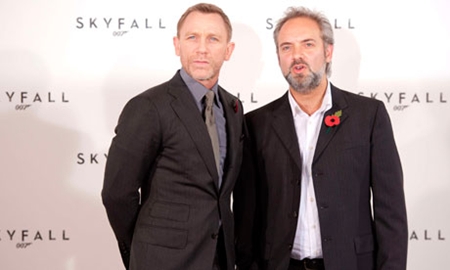 James Bond Skyfall 2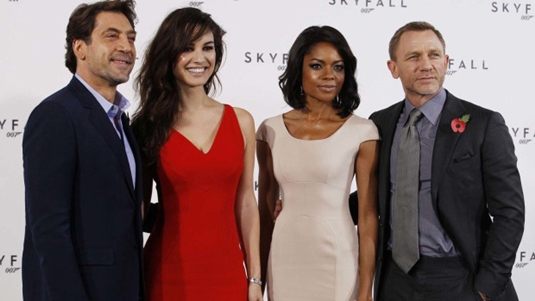 James Bond Skyfall 3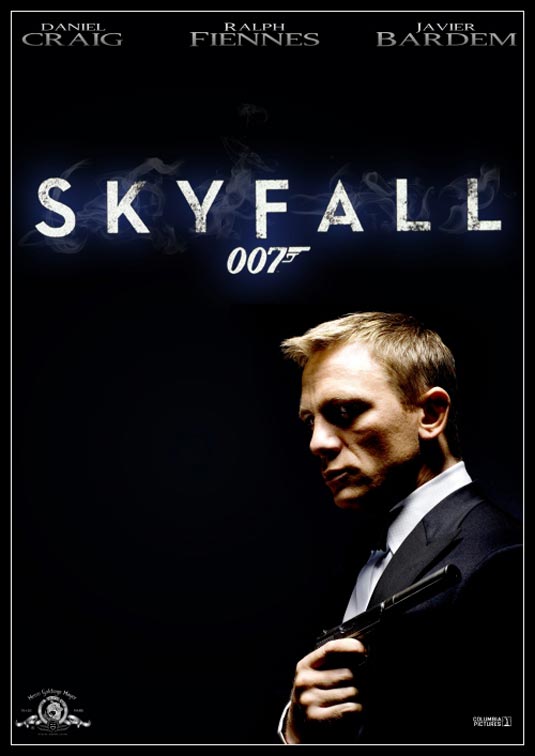 [Fan made poster by MikieDaniel]